Postgraduate Certificate in Ecological Survey Techniques
Course details
Learn to effectively assess and monitor biodiversity and ecosystems across all biomes.
The Postgraduate Certificate in Ecological Survey Techniques aims to provide the knowledge, understanding and skills needed to conduct effective ecological field surveys for a range of key taxa, and to analyse field survey data with confidence.
The course is taught via a mixture of in-person, online and experiential learning. A choice of modules enables students to explore areas of interest and specialism relevant to their professional needs.
Drawing on a rich pool of expertise, teaching is conducted by a highly knowledgeable and diverse team of practitioners and academics engaged directly with ecological issues.
Join us online for a 45-minute information session and Q&A on this part-time course. During the session, you will gain a brief overview of the course, meet the course co-director and have the opportunity to ask your questions. This event is due to be recorded.
Quick links
Who is the course for?
The course (taught part-time, normally over one year) is designed for a wide range of both students and professionals needing to up-skill in: Environmental management; Environmental assessment; Biodiversity monitoring.
Many of our PGCert students are professional ecological consultants, environmental managers and rangers, research and postgraduate students, educators as well as volunteers and those looking to make a career change. The course suits those looking for flexible study combined with expert training.
The techniques covered are universal using international case studies and examples. Past students have joined from the UK, the USA, Asia, Australia, Africa and Europe.
Charter Status
The course can help you to apply for Chartered Status (such as Chartered Environmentalist and Chartered Ecologist) and to meet relevant professional competency thresholds. Further information can be found in our Chartered status and essential skills guide.
Course content
Face-to-Face Week in Oxford: Introduction to Ecological Survey Techniques
This five day Core Module provides a practical introduction to: Geographical Information Systems (GIS); an overview of approaches to plant and animal identification; an introduction to selected surveying techniques; University facilities and resources; and the Field Project.
It is a mix of classroom and field-based teaching, with two days spent in the field at Wytham Woods, Oxford's 'living laboratory,' with activities including the use of GPS, bird netting and ringing, and surveying bats and vegetation.
The week will build toward a formative (no credit) assessment.
Online Modules
Students take four tutor-led online modules of five weeks in duration and will take no more than 100 hours to complete.
Core Online Modules:
Option Modules (select two):
Option modules are subject to availability, which includes recruiting sufficient student numbers to run successfully.
Content is roughly equivalent to one week full time study. Modules include research and discussion activities, multimedia tasks, practical exercises, revision activities and an assessment. Class sizes are small with less than 25 students.
Assessments are normally due two weeks after the final class
Module tutors usually engage online for 6 hours per week distributed across each week and will focus on particular topics, questions and activities. There is no set time to log in to accommodate students in different time zones.
The online modules are also available as standalone modules, PGCert students can therefore expect to share their learning with a wide range of other professionals and researchers looking to develop their skills in a particular area.
Field Project
The Field Project consolidates and further develops the skills gained during taught modules by enabling students to apply them to their own research topic and undertake their own field work
It consists of 1 month preparation time, 1-2 weeks full-time (or equivalent) field work and 1 month project writing for submission in September.
Four one-hour online tutorials will be provided to help students design, develop and implement their projects.
Course aims
The course aims to equip students with the techniques to survey, measure, quantify, assess and monitor biodiversity and ecosystems in the field. It is essential for conservation practitioners and volunteers worldwide to make evidence-based decisions about a site or species. Equipping environmental conservation practitioners with the capacity to collect and analyse field survey data in order to understand, interpret and, therefore, make informed decisions in environmental conservation is critical to the future of ecosystems and ecosystem services in all biomes.
In particular, the course aims to create a hybrid programme of experiential and online learning in environmental conservation practice for practitioners and volunteers worldwide, that will:
Focus on the use of survey techniques for measuring, quantifying and monitoring biodiversity; Develop a critical understanding of how to analyse field survey data to answer particular research or management questions;
Enable conservationists to make informed decisions on, and assess the status of, a species or habitat;
Enable conservationists to evaluate which field techniques to use for measuring and monitoring the impacts of environmental change on biodiversity;
Build capacity and communities of practice among environmental conservationists worldwide;
Prepare students to progress onto a Postgraduate Diploma or Masters programme.
Assessment methods
The course is modularly assessed reflecting the learning objectives of the course.
Students are required to submit:
One 2500 word formative (marked with feedback but no credit towards formal course results) assignment

Four 2000 word assignments, up to two of which may be submitted as PowerPoint poster or slide presentation – Option Module dependent (10 CATS points each)

One 5000 word field project and 1000 word online journal (20 CATS points)
Staff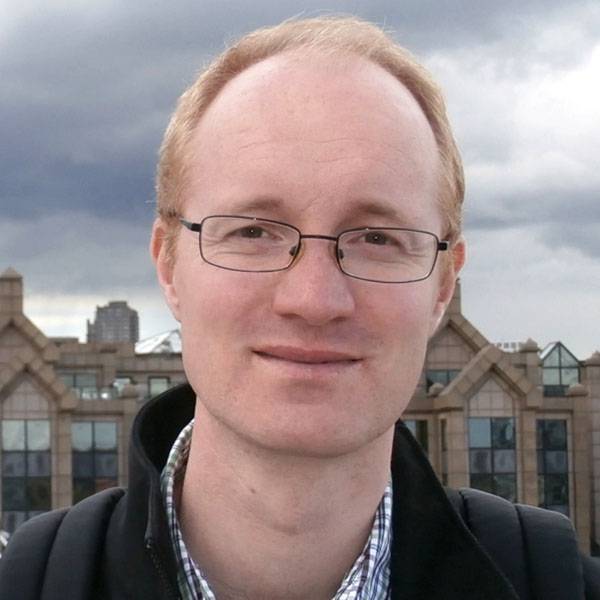 Dr Thomas Hesselberg
Course Co-Director and Departmental Lecturer
His research focuses on behavioural ecology and comparative biomechanics of invertebrates primarily using spiders and their webs as model organisms. In particular, he is interested in how behavioural plasticity has evolved to cope with the constraints imposed by a relatively limited brain capacity and with the biomechanical constraints imposed by morphological and external environmental factors as well as silk material properties. Read Dr Hesselberg's full bio.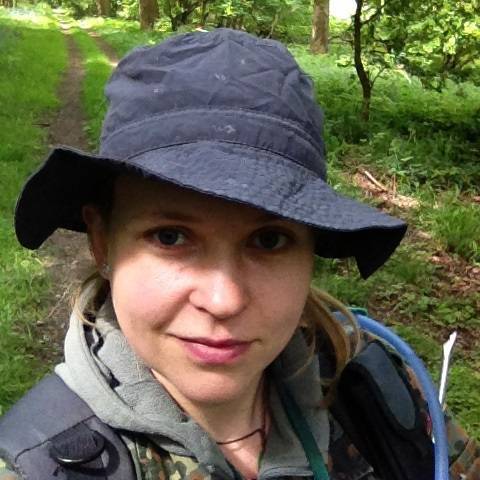 Dr Ada Grabowska-Zhang
Course Co-Director and Departmental Lecturer
Ada is a behavioural ecologist with a special interest in social evolution and cryptic kin selection, and used the great tit as her model organism to study social interactions. Her current research focuses on citizen science plant breeding, focusing on overcoming day length sensitivity in Oxalis tuberosa using participatory breeding protocols. Read Dr Grabowska-Zhang's full bio.
Information on Core and Optional Module Tutors can be seen on module pages. Please use links above in the Online Module section.
IT requirements
As the course is delivered mostly online students will need access to the Internet and a computer meeting our recommended minimum computer specification. Certain modules will also require an assessment produced in Microsoft PowerPoint.
Face-to-Face Week
Students are required to bring a personal laptop computer
The free open source Geographical Information Systems software 'QGIS' (installation is simple and guidance will be given during the course).

QGIS is used by many environmental scientists and employers, and further details are available at the QGIS website.
Course Tutorials
Typically conducted via Skype

Students will require suitable hardware and Internet connection to take part
Further IT Requirements
Students are required to download and install R and QED Statistics in the Data Analysis course.

(full instructions on how to download this software is available from the R website).

Access to QED Statistics is provided as part of the course, this software is not compatible with Mac or Linux operating systems.

Alternative software to QED Statistics is currently being researched; where possible, students are encouraged to use R in the Data Analysis course if they are using Mac or Linux systems.

Students wishing to use QED Statistics on Mac or Linux systems are advised by the programme developer Pisces Conservation Ltd to consider Windows emulation software, such as Bootcamp, to run a Windows system on their machine. For further information and a full system specification please visit the Pisces Conservation Ltd website.
Accommodation
Please note that accommodation and catering are not included in the course fees.
The Department offers a full residential and catering facility, with a range of both 3 and 4-star campus accommodation. 'Number 12', the Department's recently refurbished Victorian townhouse on Wellington Square, right next to Rewley House, offers superior en-suite bedrooms.
How to apply
Applications for this course should be made via the University of Oxford Graduate Admissions website. This website includes further information about this course and a guide to applying.
Early application for the programme is strongly advised. All applications must have been fully completed before the application deadline in order to be considered.
If you would like to discuss the programme please contact:
Tel: +44 (0)1865 286960
Email: est@conted.ox.ac.uk
Fees
Annual fees for entry in 2024-25
Please visit the Graduate Admissions web page for fee information.
Funding
Ghana and Nigeria Ecological Survey Techniques Scholarship
Available to applicants who are either a national of Ghana and ordinarily resident in Ghana or a national of Nigeria who is ordinarily resident in Nigeria. View further details about The Ghana and Nigeria Ecological Survey Techniques Scholarship.
Departmental bursaries for undergraduate and postgraduate study
The bursaries are for UK-based students who receive benefits because they are on a low income, and are available for certain undergraduate or postgraduate courses. View further details about the departmental bursaries.
Employer sponsorship
Over 35% of students over the past few years have received significant contributions from a sponsoring employer toward all or part of their fees. Should further information be required from Oxford to support an application for funding from an employer, please contact the Programme Manager via email on est@conted.ox.ac.uk.
Instalment plans
The course offers instalment packages to help students manage the payment of their fees. Instalment plans are confirmed and approved by the Programme Manager on an individual basis once an unconditional offer has been accepted. Typically the course expects be able to offer plans of three and seven instalments starting in August, with the final payment received before the following Easter.