Dining and catering

The dining and catering services offered by the Department have an excellent reputation for the high standard of food we offer, which is freshly prepared in our Rewley House kitchens by our team of chefs.
Dining and catering at Rewley House (or at your location)
The Rewley House dining room, which boasts a vaulted atrium for natural lighting, seats 84 people. There are places available for up to 48 more in the adjacent Acland room. A full meal service is available daily.
Formal dinners, receptions, drinks parties and other functions can be arranged in our dining areas or in the Mawby Suite.
We can provide catering on location, both within our facilities or just about anywhere in Oxford. We have a range of menus to suit any event.
Dining at Rewley House
The meals served at Rewley House are all freshly prepared in our kitchens by our team of trained chefs.
Lunch is served from 12.30 - 1.30pm daily and a typical lunch menu consists of three courses. Dinner is available from 7.00pm most evenings, though it is advisable to confirm availability. A vegetarian option is always available, and we can accommodate most dietary requirements.
Reservations: please telephone the Residential Centre on +44 (0)1865 270362. Bookings are required in advance.
A sample of our standard menus are below. A range of set menus are available for group bookings on our a la Carte menu (opens pdf).
Breakfast, Lunch and Dinner at Rewley House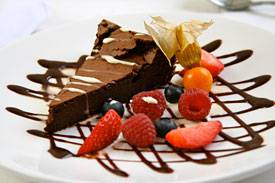 After lunch, tea and coffee are served in the Common Room.
For drinks before or after lunch and dinner, our Common Room has a fully licensed bar. This is open daily between 12pm and 2pm, and again between 6pm and 10.30pm.
Catering & banqueting
Rewley House has experience in catering for small and large events, both on site at Rewley House, and off site in colleges and venues around Oxford. Whether you require an exclusive small dinner or a champagne reception for several hundred guests, we can accommodate you. And we will meet and better any comparable catering quotation to guarantee that you are getting the best value for your money.
Banqueting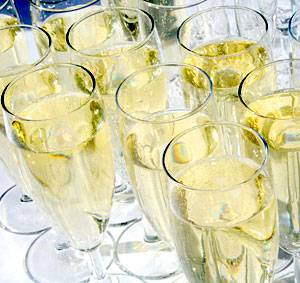 For functions catered at Rewley House, our à la carte menu gives your guests a variety of choices over three courses, including several full vegetarian options. This menu includes coffee, linen napkins, candles and flowers on the table, all at a set price.
For simpler gatherings, or for catering at your location of choice, we are able to offer the following:
(For catering at your location we require a minimum of 10 people).
If your requirements are not met by the menus above, please call us on (0)1865 270362 to discuss: we have experience catering for custom events of all sorts, large and small.
Wine List
We are also able to provide these menus for Outside Catering Events and Business Meetings, please feel free to contact us for more information.
Dietary Requirements
We are able to cater for any individual dietary requirements. Please call us on +44 (0)1865 270362.
Festive Menu 2021
You'll find traditional favourites, as well as dishes crafted to tempt vegetarians, vegans, gluten-free and dairy-free diners. We challenge you: if you can find a festive meal of this quality anywhere in central Oxford for a lower price, we will match or better it!

Accommodation
Central accommodation for visitors and students at the Department for Continuing Education

Conference facilities
The Department has two facilities for conference purposes. Rewley House, located in central Oxford, and Ewert House in nearby Summertown