OT Weekly subscriptions available

Continuing Education students are invited to subscribe to Oxford University's email newsletter for alumni.
OT Weekly is the e-newsletter of Oxford Today, the official magazine of University of Oxford alumni.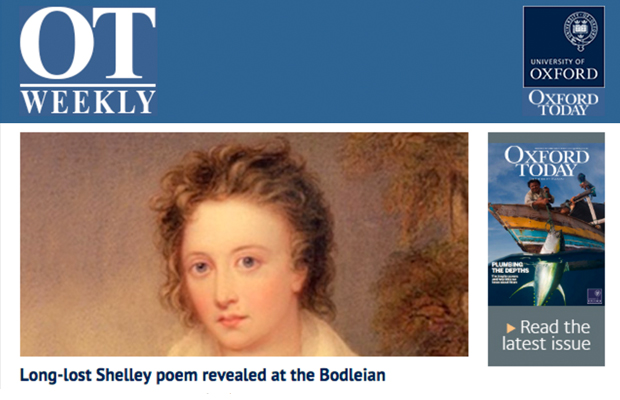 Anticipate intellectual discoveries, interviews with amazing people, the odd competition with prizes, and news!
Like the magazine, print and online, the OT Weekly newsletter is produced to a high journalistic standard and showcases just three features per week in a stripped down, less-is-more format. Content is taken from the Oxford Today website, where it has already been 'voted' top dog by reader traffic.
You do not need an alumni number to sign up for the newsletter, although if you do have one feel free to use it.
Please visit the OT Weekly sign-up page, click 'Subscribe', and open an account using the designation 'other' in the drop-down.
Published 29 January 2016