New Year, New Look for Rewley House Dining and Common Rooms

Students and visitors to Rewley House will have noticed renovations taking place in our Common Room, Dining Rooms and kitchen. The work - which began shortly before Christmas and will be completed in March - represents a significant improvement to our facilities.
'These will be vastly improved spaces where our students and visitors can relax, enjoy a coffee or a meal, read and socialise in comfort.' said Sean Faughnan, Director of Finance and Administration.
Dining in style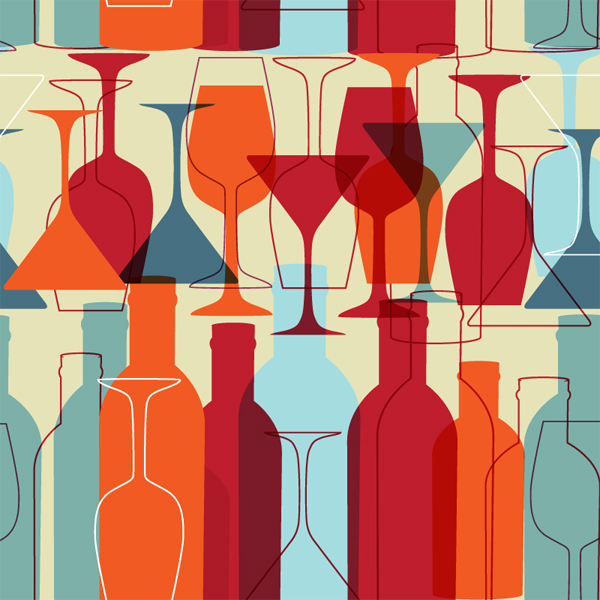 Dining room interiors will feature cleaner lines, all new seating, new floor and wall finishes, and significant improvements to buffet serving areas and lighting.
In the main restaurant, flooring and wall finishes will be renewed with the primary aims of reducing ambient noise and giving the room a new and more spacious feel. Existing lighting will be replaced with energy efficient fixtures, and feature lighting will hang in the atrium, providing an attractive and functional focal point for the room.
In the adjoining Acland room, the existing wooden parquet floor is being sanded and restored, the ceiling replaced, and feature lighting added to skylights.
Table configurations in this room will be highly flexible, equally able to accommodate smaller, more intimate parties and larger gatherings. The use of discreet, semi-transparent panels will promote an atmosphere of private dining within the larger room.
Common Room
Decor in the improved common room aims to bring comfort, conversation and relaxation to the fore. New elements include a log-burning stove in the existing (but formerly unused) hearth, upgraded seating and tables, and bookshelves sporting a variety of books to complement our course offerings and showcase our academic authors.
The new Common Room bar will now be open and staffed all day. In addition to our usual selection of soft drinks, beers, wines and spirits, visitors will now be able to purchase fresh bean coffee, cakes and panini from the bar at prices highly competitive with local restaurants.
A completely renovated kitchen
Improvements to our Dining and Common Room will be supported by completely renovated and upgraded kitchen facilities.
State of the art catering equipment and reconfigured cooking and serving areas will streamline operations for our chefs and front of house staff. The new energy efficient equipment will make our kitchen more environmentally friendly.
Rewley House chefs anticipate the upgrade will allow them to offer greater menu variety in the years ahead, and to cater for more guests.
An eye to the future
Though the two-month closure of these facilities comes with a certain amount of inconvenience, the Department has made every effort to minimise impact on students, by providing alternative tea and lunch venues.
And students have expressed an eagerness to see their new Common and Dining Rooms.
'Everyone has been really excited to see the changes,' said Mr Mark Bigelow, weekend dayschools' assistant. 'Rewley House is a really great central location for people to meet up and have a coffee or lunch, whether on a course, visiting Oxford for the first time, or just passing by.'
'This is the first major upgrade of these areas in two decades,' said Mr Faughnan. 'We are delighted to provide significantly improved facilities for the comfort and enjoyment of our worldwide community of students and guests, and these spaces will enhance the student environment for many years to come.'
Rewley House's Dining Room, Common Room and kitchen will reopen in March.
Published 1 February 2016