It's never too late to return library books


Thank you very much to those of you who returned your library books after the 2020/21 lockdowns. We still have more to come back but it's never too late to return them.
Recently we were very much cheered to receive a delivery from Canada of a book that was due back in 1975!
'Pearl, Sir Gawain and the Green Knight' arrived complete with the original 'overdue' letter and a letter from a Canadian bookseller noting the forthcoming online short course on Middle English. Names are obscured in the pictures below.
I note that the original price tag is still on the book and that it cost 50p. 1975 is only a few years after decimalisation so the reader must have hot-footed it with the book when it was nearly new! The bookseller who has kindly returned it paid 22.97 Canadian dollars postage (£13)!
If you have books on your shelves belonging to the Continuing Education Library, please do try to return them (preferably without delaying for 46 years)! We will be very happy to receive them and will not fine you for late return.
Those who finished their course in 2020-21 and no longer visit Oxford may like to use the Bodleian's pre-paid royal tracking mail service to post your books back. The service covers the Continuing Education Library as well as other Bodleian Libraries.
Angela Carritt, Librarian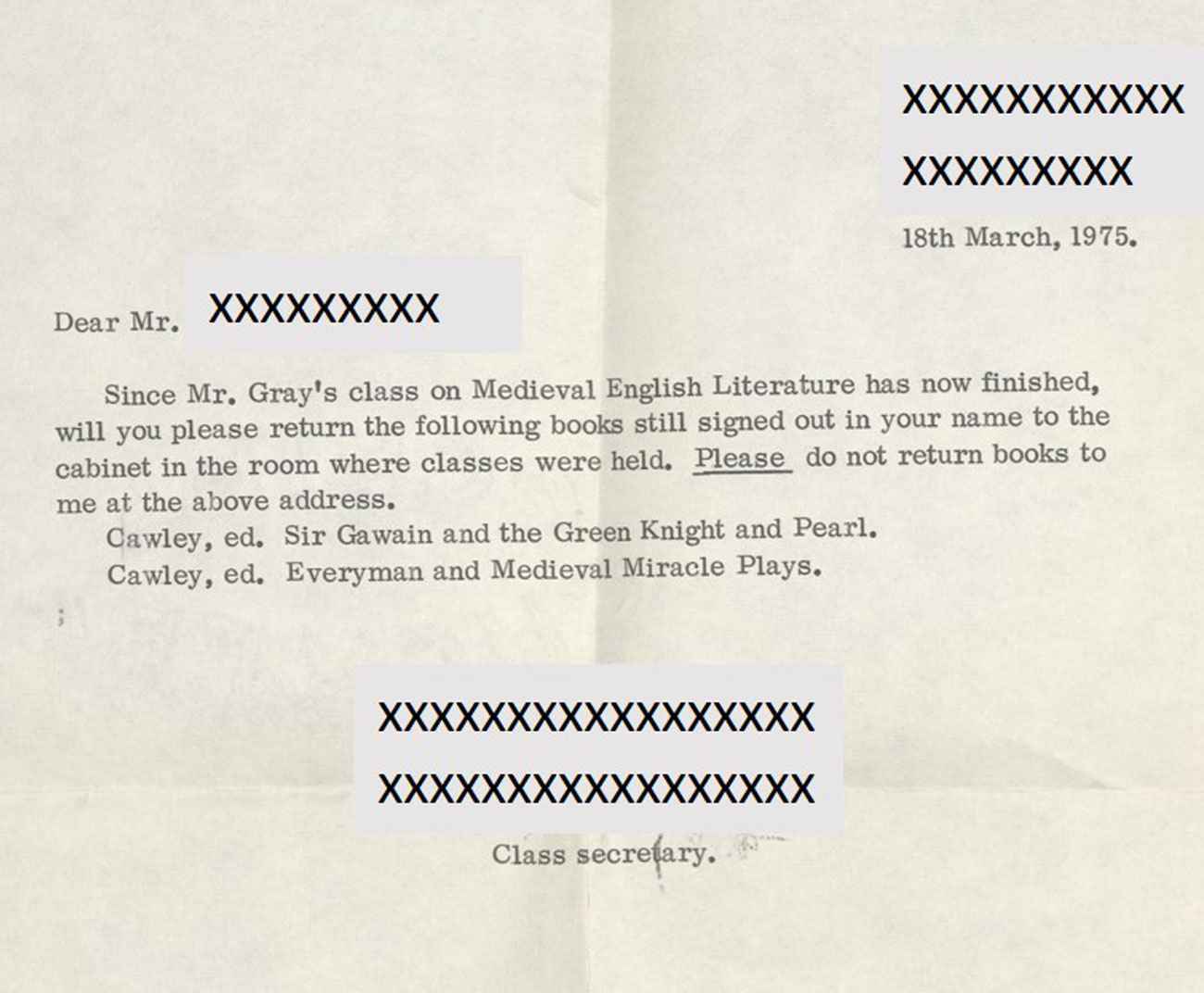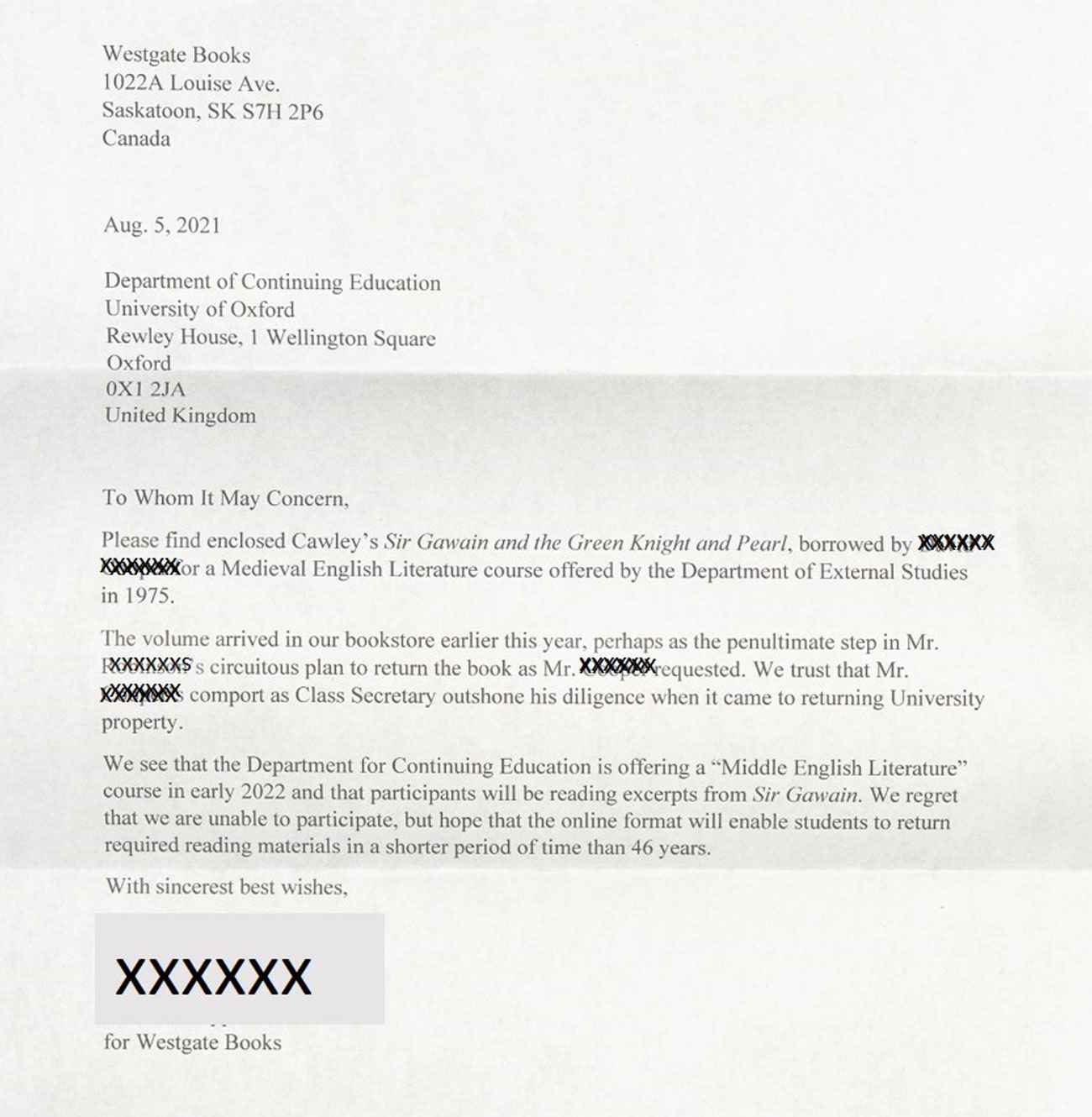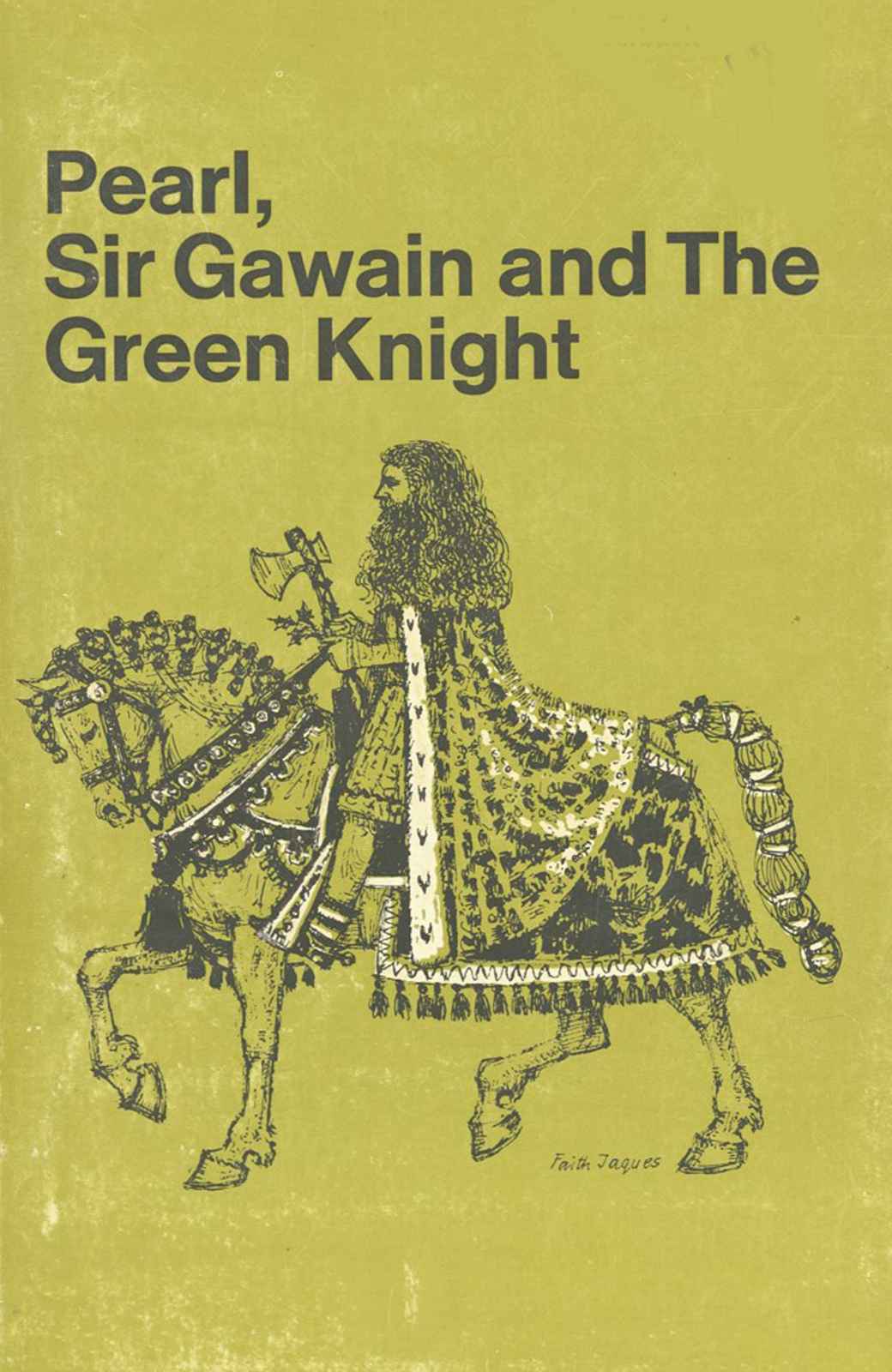 Published 10 February 2022