Creative and academic writing 2016


We're very proud this term to report on the numerous prizes and publications by alumni and tutors of both the Diploma in Creative Writing and the Master's in Creative Writing. These appear immediately below. Please scroll further down the page to see publishing by the Department's academics. In all cases, follow links to read excerpts (and full text, in some cases), author profiles, and to find purchasing information.
Prizes
PEN Ackerley Prize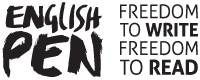 Master's tutor Alice Jolly has been awarded the 2016 PEN Ackerley Prize for her memoir Dead Babies and Seaside Towns, which chronicles the author and her husband's quest for a baby after their second child was stillborn. Previous winners have included Alan Bennett, Jenny Diski, Michael Frayn, Germaine Greer and Henry Marsh.
Bridport Prize
Bridport successes were numerous this year! Master's tutor Wendy Brandmark's stort Cut Loose won the Bridport Short Story Prize, while tutor Caroline Bird, Master's alumna Harriet MacMillan and current student Emjay Holmes were all shortlisted for the poetry prize. Details of the winners and news of the forthcoming anthology are available on: www.bridportprize.org.uk/content/2016-winners
Parallel Universe Poetry
Among the ten winners of the Bodleian's Parallel Universe Poetry Competition – a science-themed competition run by the Radcliffe Science Library – were Diploma alumni Gail Anderson and Sarah Watkinson, and Master's alumni Roy Woolley and Carolyn E.M. Gibney. The competition is organised by Ceri Lloyd, alumna of both the Diploma and the Master's. The winning poems are all available on the Radcliffe Science Library website.
FH Pasby Prize
The FH Pasby Prize has been awarded to student Pierre Zahnd. The Prize is awarded to the MSt Creative Writing student receiving the highest overall marks for work completed in year one of the course, and aims to encourage students at the end of their first year to continue to strive to achieve their full potential in their second year.
Books and publishing
Novels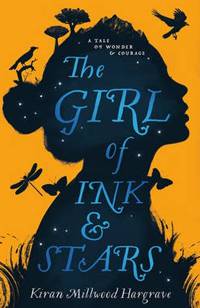 Master's alumna Kiran Millwood Hargrave's novel The Girl of Ink and Stars was published by Chickenhouse last spring, and has been nominated for the 2017 Carnegie medal. The book features in a review of the Guardian's best new children's books, where it is described as 'a magical debut novel that is beautiful in both its presentation and spellbinding tale of maps, myth and friendship.'
Diploma alumnus SB Sweeney's novel Facing the Strange is just out via publisher StreetBooks, and has been described by novelist Tim Pear's as 'one great long drunken rambling guitar solo of a novel' and by actor/author Roger Ashton-Griffiths as 'La bohème meets Trainspotting'. Read an excerpt and purchase on StreetBooks' website.
Tutor Marti Leimbach's new novel Age of Consent, which addresses the important and uncomfortable topic of paedophiles and 'grooming', was published by 4th Estate in the summer. Read an interview with Marti and buy the book.

Tutor Sarah Bakewell's novel At the Existentialist Café, which 'recounts the story of existentialism with wit and intelligence' and 'offers fascinating insights into the cultural impact of existentialism on the English-speaking world' (both quotes from the Guardian's review of the book) is published by Chatto.
The Things You Do For Love, Diploma alumna Rachel Crowther's novel of mothers and daughters, lovers and lies, was published by Zaffre, and was endorsed by Fay Weldon as "a wonderful page-turner of a novel about the complexity of female life, by a new writer who understands it all too well".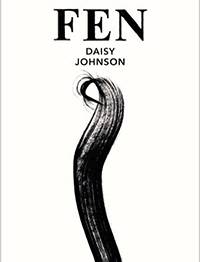 Short stories
Alumna Daisy Johnson's book of short stories Fen was published by Jonathan Cape in the summer, and was described as 'an impressive first collection' in the Guardian.
Ghosts and animation feature in Persistence of Vision, a short memoir by Diploma alumna Gail Anderson, published by Litro Magazine in October, and available to read online.
Eminent Domain, a story by Master's alumna Cally Fiedorek was published in Narrative Magazine, and can be read online. (The website requires a brief registration but its contents are free for all to read.)
Academic publishing - highlights
Alistair Ross, Director of Studies in Psychodynamic Studies and Psychology, published a brief history of Sigmud Freud,the man known as 'the godfather of psychoanalysis'. Sigmund Freud: pocket GIANTS is published by The History Press.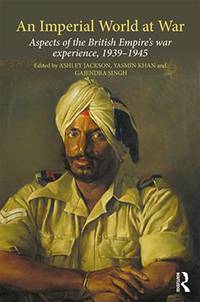 Yasmin Khan, Gajendra Singh and Ashley Jackson's new edited volume, An Imperial World at War - The British Empire, 1939–45 - is the collected papers from a conference organized as part of the 'Home Fronts of the Empire – Commonwealth' project, and argues that WWII needs to be viewed in imperial terms. The project was funded by the Arts and Humanities Research Council and led by Yasmin Khan and Ashley Jackson with Gajendra Singh as Postdoctoral Research Assistant.
Tom Buchanan contributed a chapter: "'Beyond Cable Street': New approaches to the historiography of anti-fascism in Britain during the 1930s", in Hugo García, Mercedes Yusta, Xavier Tabet and Cristina Clímaco, eds, Rethinking anti-fascism: History, memory and Politics, 1922 to the present, (Berghahn, 2016), pp. 61-75.

The article "Ideology, idealism and adventure: narratives of the British volunteers in the International Brigades", by Tom Buchanan, is published and available online in Labour History Review, 81/2, 2016, pp.123-40
Sandie Byrne published a chapter entitled 'Poetry and Class' in The Cambridge Companion to Post-War Poetry.
Sandie has another chapter coming out next year: 'Satire' in The Cambridge History of the Short Story. She is currently writing a book (Poetry and Class), and a chapter on 'Innovation' for The Cambridge History of Poetry of the First World War. A further publication for 2017 has also been submitted, a chapter called 'Exit Pursued by Gypsies: Wild and Domestic Landscapes in the work of Austen and Shakespeare' in Jane and Will: the Literary Love Affair between Austen and Shakespeare.
During the academic year 2015-16, David Griffiths published:
'Medieval Coastal Sand Inundation in Britain and Ireland', Medieval Archaeology Vol 59 (2015), 103-121.
'Status and Identity in Norse Settlements: A Case Study from Orkney' in Barrett, J.H. and Gibbon, S-J. (eds) Maritime Societies of the Viking and Medieval World, Society for Medieval Archaeology Monograph 37 (2015) (Leeds, Maney), 219-36.
Irish Sea identities and interconnections during the Viking Age in Clarke, H B. and Johnson, R. (eds) Vikings in Ireland and Beyond (Dublin, Four Courts Press, 2015), 470-484.
In Search of Vikings, Interdisciplinary approaches to the Scandinavian Heritage of North-West England. Harding, S, Griffiths, D & Royles, E. (eds) Taylor & Francis, CRC Press (2015).
Tara Stubbs' recent publications include:
'Its native surroundings: Marianne Moore, England and the idea of the characteristic American', in Modernist Cultures special issue on 'New Translanticims', ed. David Barnes, 11.1
'Transatlantic poets: 'webs of connection' in recent Irish-American critical writing', Symbiosis: A Journal of Anglo-American Literary Relations (special issue on 'Transatlantic Poets', 19.2.
Nazila Ghanea of our International Human Rights Law programme co-authored Freedom of Religion or Belief: An International Law Commentary, written by Heiner Bielefeldt, Nazila Ghanea, and Michael Wiener was published in January 2016.
During two terms of research leave Claire O'Mahony has developed two projects which are now entering the publication stage:
'Renaissance and Resistance: Modern French Tapestry and Collective Craft' will appear in the November 2016 issue (9:3) of The Journal of Modern Craft (article DOI: 10.1080/17496772.2016.1249085; Taylor and Francis manuscript ID: 1249085)
The edited manuscript is in the final stages of re-editing subsequent to the peer review for a collective volume authored by 8 international scholars, A Cultural History of Furniture: The Modern Age 1900-present; the six volume series to be published by Bloomsbury in 2017.
Paul Barnwell, the Department's Director of Studies for the Historic Environment, has contributed to a new academic book titled 'Late Medieval Liturgies Enacted: The Experience of Worship in Cathedral and Parish Church'.
Published 21 October 2016