Continuing Education staff sweep OUSU Teaching Awards

Members of the Department's teaching staff have been recognised at the annual student-led Oxford University Student Union (OUSU) Teaching Awards.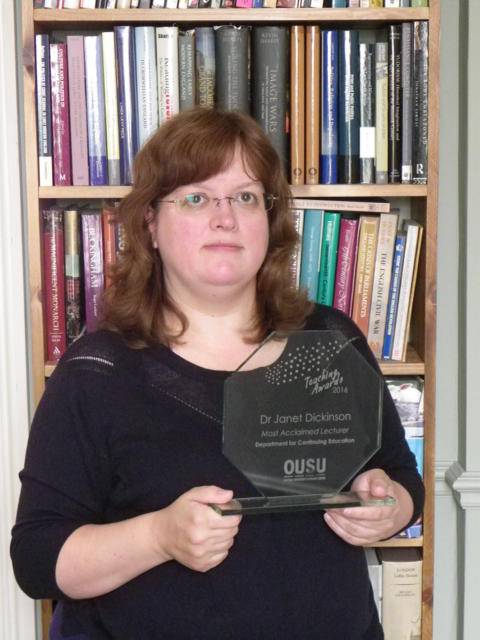 Dr Janet Dickinson, pictured right, teaches on our weekly and online classes programmes, and was awarded the prize of 'Most Acclaimed Lecturer'; The Department's Director, Jonathan Michie, received the 'Outstanding Supervisor' award, while Sheila Tremlett, who teaches Modern European and British history, won 'Outstanding Tutor'.
Dr Lynn Robson, a College Tutor and Lecturer at Regent's Park College and a tutor at the Department, also won an award for 'Outstanding Pastoral Support'. Lynn, a former student of the Department, had been a nurse at the John Radcliffe Hospital when she enrolled on the Department's Foundation Certificate in English Literature, she then progressed on to an undergraduate degree, a DPhil, and an academic career, all at Oxford.
The OUSU Teaching Awards recognise excellence in teaching and student support at the University of Oxford. The awards are entirely student-led.
Award winners are selected in six categories by a panel of students, and the winners are then used as examples to promote excellent teaching around the University.
Responding to her award, Janet Dickinson (who won the same award in 2014) said, 'We have amazing students at Continuing Education, and it is enormous fun teaching them and learning from what they have to say. To think that's in any way reciprocated is very special and means a great deal, so thanks very much to my students'.
Janet Dickinson specialises in the history of early modern England and Europe, with particular interests in cultural and political history. Her first book, Court Politics and the Earl of Essex was published in 2011. She has held lectureships at a number of English universities and spends her summers teaching programmes for several American universities in association with the University of Oxford. She is also the author of our Elizabeth I online course.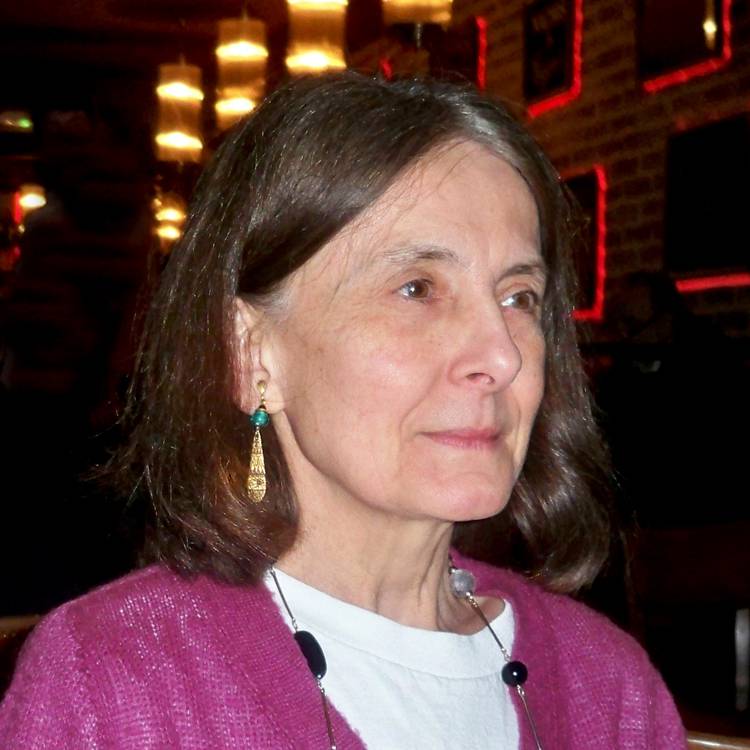 Historian Sheila Tremlett, pictured right, has been teaching Modern European and British history for many years, both with the Department and as a tutor with the Oxford University Visiting Student Programmes.
Sheila said, 'Teaching adults has been the most rewarding aspect of my teaching career over the past 35 years. I feel very proud to be part of the work of the Department for Continuing Education, and am absolutely delighted to have received this award.'
Jonathan Michie, who received the 'Outstanding Supervisor' award, is Director of the Department for Continuing Education, and Professor of Innovation and Knowledge Exchange at the University of Oxford.
Of the event, Professor Michie said, 'It was wonderful to see Sheila and Janet recognised – and it was also good to see Continuing Education's Associate Professor Johanna Waters nominated for one of the Social Science Divisional Awards, and Lynn Robson win an award. Overall, a great set of results for Continuing Education!'