Archaeology students take part in local excavation


Students and volunteers working on the excavation site near Bessels Leigh, Oxfordshire.
Earlier this year, a number of our part-time archaeology students took part in an exciting excavation on the site of an abandoned manor house near Bessels Leigh, Oxfordshire. The project was organised by the Appleton Area Archaeological Research Project (AAARP), a community-based trust which trains local people in archaeological research.
Dr Jane Harrison, Fieldwork Director of AAARP and Senior Associate Tutor in Archaeology at the Department, spoke with us about what they discovered on the dig, working with Oxford Continuing Education students, and what the trust will be working on in the future.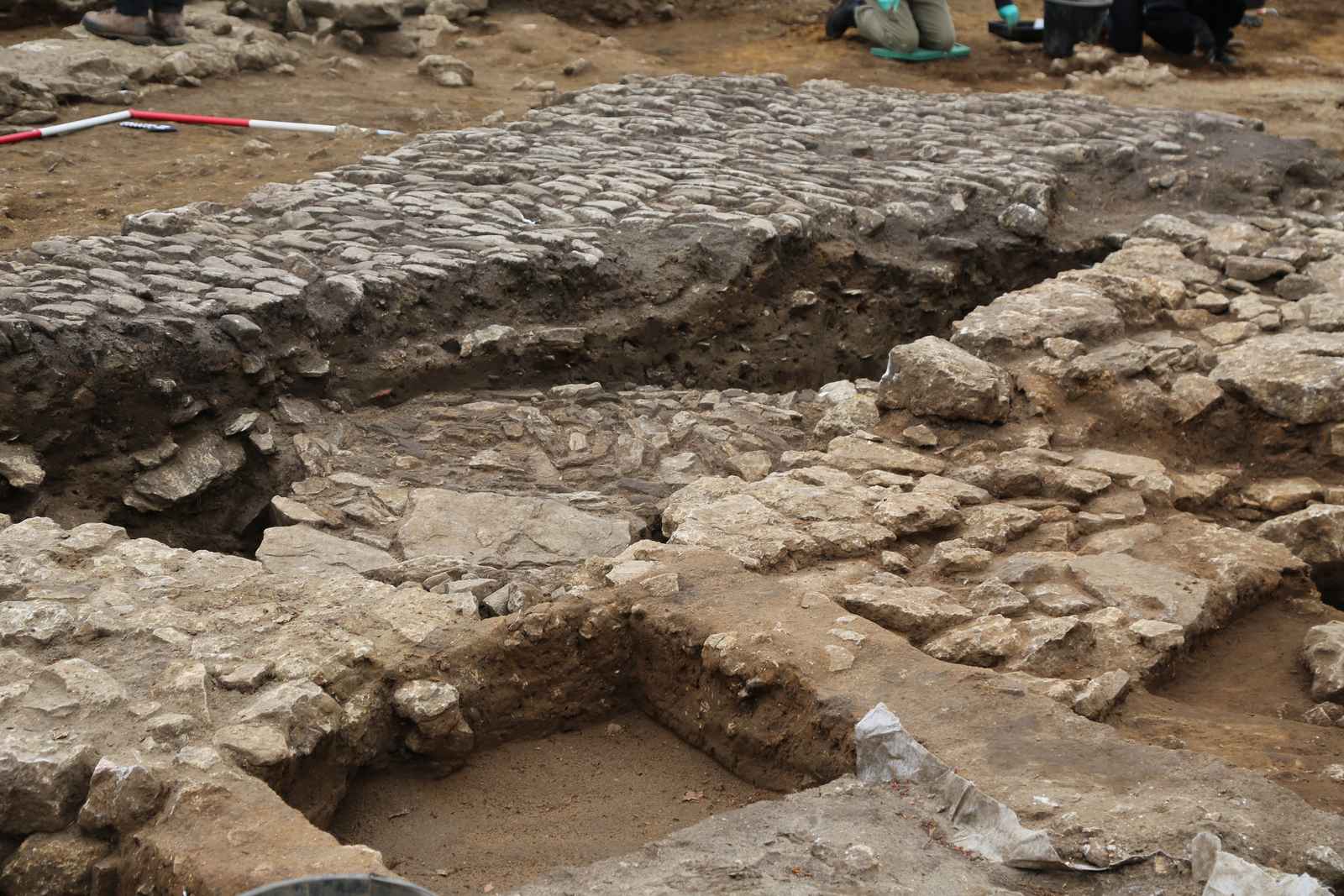 A layering of many periods uncovered in the cobbled surfaces the excavation team discovered.
What have you found during the excavation?
We knew from our previous 2022 season that the lower walls of the medieval manor survived far better than we expected. In 2023 we were thrilled to uncover walls, doorways and cobbled surfaces from many periods, beginning around the Norman Conquest and ending in the nineteenth century. We can now reconstruct the changing plan and character of the manor over around a thousand years of continuous occupation.
How long have you been working on the site?
We began working on the estate just before the pandemic with geophysical, aerial and landscape surveys and tiny test pits to discover the condition and location of the archaeology. Larger-scale excavations began in 2021.
What did you enjoy most about this project?
Working with enthusiastic and committed students and local volunteers. The mix makes for a lovely atmosphere on site. Oh, and the fantastic archaeology and wonderful AAARP team!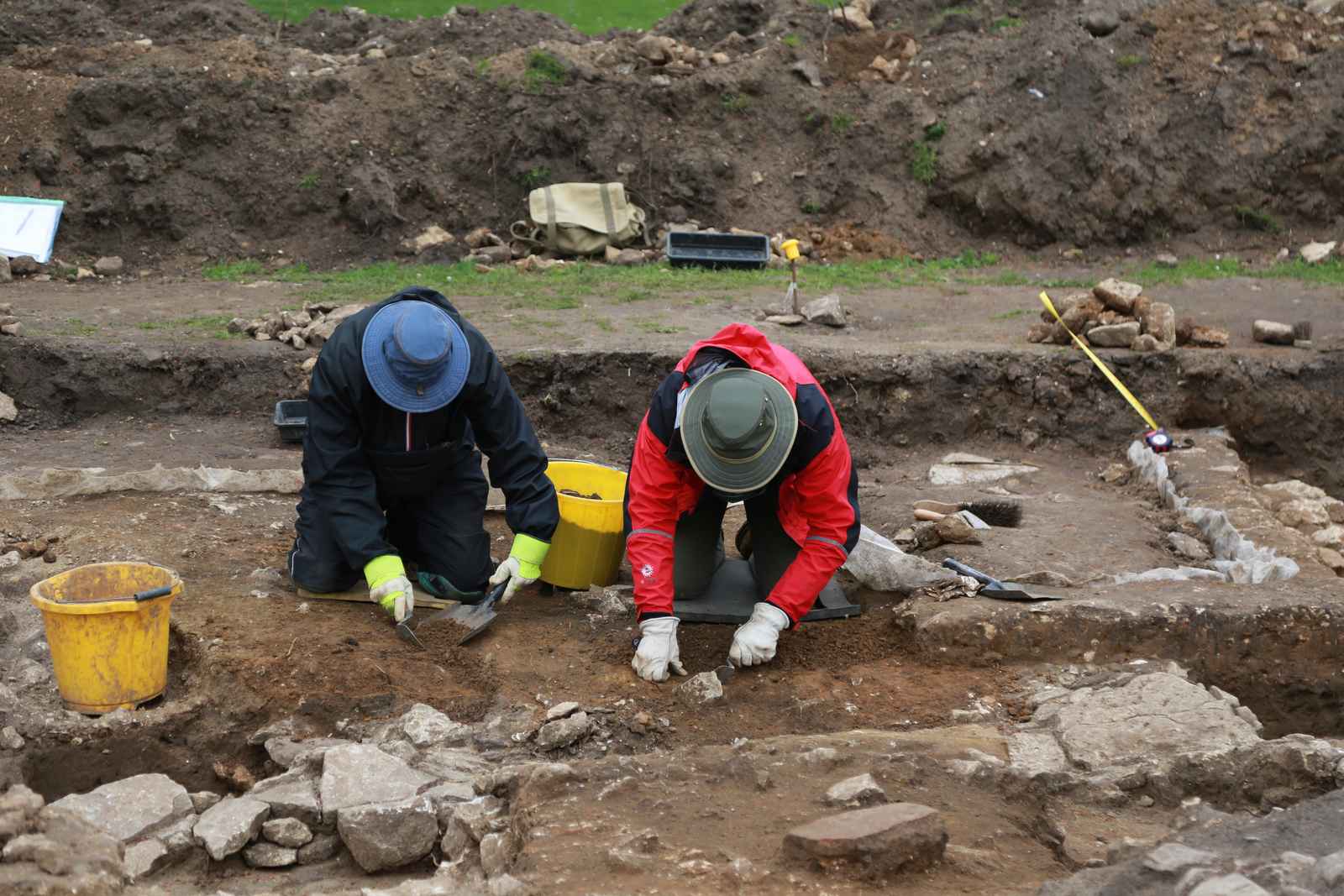 A team of students and volunteers working at the site.
What do your students find most inspiring about the digs?
The immediacy of the connection they make with people from the past when handling physical objects: their pottery, hairpins, buckles, buttons, tools and so on. And being able to see from the sequence of stone walls where they were living and using these things.
What sort of projects will you be exploring next?
We will finish on the manor site and move on to explore a nearby deserted village of a different sort. All these explorations are brought together with our historical research, the test pit campaign, place name investigations, geophysical surveys, and previous excavation of an Iron Age site in Appleton. Together the work is building a picture of how the farms, villages and manors in the Appleton area changed between the Iron Age and the nineteenth century.