MSt in Creative Writing Tutor Profiles
Course Director

Clare Morgan is a fiction writer, literary critic, and founder of the MSt in Creative Writing. Her most recent novel, A Book for All and None (Weidenfeld & Nicolson), was shortlisted for the Author's Club Best Novel award. She has published a collection of stories, An Affair of the Heart, and her short fiction has been widely anthologized, and broadcast on BBC Radio 4. Her book, What Poetry Brings to Business, was published by University of Michigan Press. Clare is a member of Oxford University's English Faculty and Director of the Kellogg College Centre for Creative Writing, where she is convenor of a popular seminar series. She is former Chair of the Literature Bursaries Panel of the Arts Council of Wales, Literary Mentor for Southern Arts and Literature Wales, and literary assessor for the Welsh Books Council. She is an Academician for the Rathbones-Folio Prize Academy, and reviews occasionally for the Times Literary Supplement and other periodicals. Her research on Poetry and Business, in collaboration with the Boston Consulting Group, has recently been featured in the Wall Street Journal and FastCompany, and her chapter 'Poetry and Business: Thinking Beyond the Facts' appears in Humanizing Business (Springer, U.S.A. 2021). Her new collection of short stories is forthcoming with Seren in 2022.
Tutors
Senior Course Tutor: Amal Chatterjee, MA, MLitt

Amal Chatterjee was born in Sri Lanka and grew up in Kolkata/Calcutta, India. The author of a novel, Across the Lakes, and a historical study, Representations of India, 1740-1840, and editor and contributor to Writers on Writing, he has had a Scottish Arts Council Writers Bursary, and was short-listed for the Crossword India Best Novel Award and for a Creative Scotland Award. Amal has also written short plays, staged in London in 2017 and 2018. Currently based in Amsterdam, he has reviewed for the Dutch newspaper Trouw, and advises the literary festival of the Hague. Amal is currently working on short and long fiction, and drama.
Senior Course Tutor: Kate Longworth
Kate Longworth was born in Manchester, where she spent her youth acting and later teaching with community drama groups. She studied theatre to doctoral level, whilst working at the Oxford Playhouse and watching everything from student productions to touring plays from across the world. Kate went on to work as Senior Editor for Oberon Books, one of the foremost publishers of new writing for the theatre, recently bought by Bloomsbury. She is a champion of new writing for the stage, and has judged new writing competitions, arranging for publication and agent representation where possible.
Senior Associate Tutor: Jane Draycott, MA, FRSL

Jane Draycott's collections from Carcanet Press include The Kingdom (2022), The Occupant (2016, a Poetry Book Society Recommendation, containing work written during her time as Writer in Residence in Amsterdam), Over (shortlisted for the 2009 T.S. Eliot Prize), The Night Tree (2004 PBS Recommendation) and Prince Rupert's Drop (Forward Prize shortlist). Her illustrated collections Tideway and Christina the Astonishing (with Peter Hay and Lesley Saunders) are part of the 2022 'TRP Illustrated Classics' series. Nominated three times for the Forward Prizes for Poetry, her translation of the medieval dream-vision Pearl (2011) was a Stephen Spender Prize-winner. Other awards include the Keats Shelley Prize for Poetry, the International Hippocrates Prize for Poetry and Medicine, and several awards for her audio work with Elizabeth James. Storms Under the Skin (Two Rivers Press), her 2017 translations from the work of artist-poet Henri Michaux, is a PBS Recommendation. She is a Fellow of the Royal Society of Literature.
Rebecca Abrams

Rebecca Abrams is the author of seven published works of fiction and non-fiction. Her first novel, Touching Distance (Picador, 2009), won the MJA Open Book Award for Fiction. Her most recent non-fiction publication is Licoricia of Winchester: Power and Prejudice in Medieval England (LOWA, 2022). Her work has been shortlisted for the McKitterick Prize for Literature, the MIND award, and the Mogford Short Story Prize. She is the editor of two anthologies of new writing, When the Bell Rings (OUP, 2011) and Insert Title Here (OUP, 2012) and co-editor of Jewish Treasures of Oxford Libraries (Bodleian Libraries, 2020), long-listed for the 2021 Wingate Literary Prize. Her debut stage play, All of Us, a revisioning of Sophocles' Electra, was performed at the Oxford Mint House in June 2019 and will be staged in New Zealand in 2023. Alongside teaching on the Oxford Masters in Creative Writing, Rebecca mentors for the Oxford Centre for Life Writing and was Royal Literary Fund Fellow at Brasenose College, Oxford from 2017-2020. She has also held posts as Writer-in-Residence for First Story and Gladstone's Library. A former feature writer for the Guardian and columnist on the Daily Telegraph, she is a regular literary critic for the Financial Times and the recipient of an Amnesty International Press Award for Journalism.
Lucy Atkins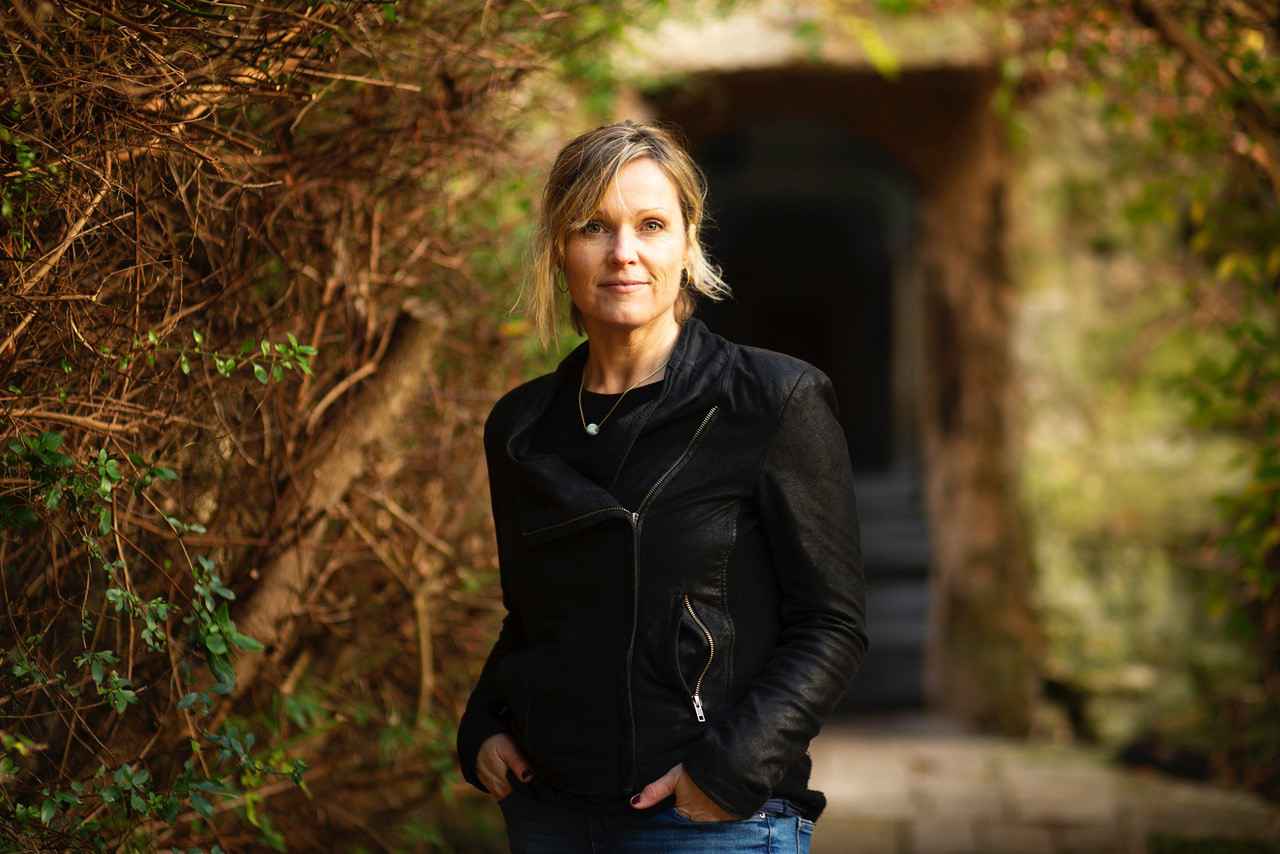 Lucy Atkins is a feature journalist, Sunday Times book critic and the award-winning author of four novels and several non-fiction titles. Her debut novel The Missing One (Quercus 2014) was a UK bestseller and The Night Visitor (Quercus 2017) has been optioned for television. Her latest novel, Magpie Lane (Quercus 2020) was a Book of the Year pick for the Guardian, Telegraph, Good Housekeeping and BBC Radio 4's Open Book. Lucy has judged the Costa Book Awards, and chairs events at literary festivals such as Cheltenham, Charleston and Oxford. Her next novel, Windmill Hill, will be published by Quercus in 2023.
Wendy Brandmark, MA

Wendy Brandmark is a novelist and short story writer. Her collection of short stories, He Runs the Moon: Tales from the Cities, was longlisted for the 2017 Edgehill Short Story Prize. She won first prize for the short story in The Bridport Prize in 2016. Her short stories have appeared widely in anthologies and journals, including Riptide Journal, North American Review, The Massachusetts Review, and Stand Magazine. She has been a recipient of an Arts Council award towards the writing of short fiction. Her last novel, The Stray American, was longlisted for the Jerwood Fiction Uncovered Prize. Her novel, The Angry Gods (Dewi Lewis Publishing), explored racism and difference in New York City in the 1950s and 1970s. She has had writing residencies at Hawthornden, the Oberpfälzer Künstlerhaus in Germany, the Virginia Centre for the Creative Arts, and the Tyrone Guthrie Centre in Ireland, and has been awarded a fellowship at Hawthornden. Her fiction reviews have appeared in a range of magazines and newspapers, including the Times Literary Supplement, The Literary Review and the Independent. She is former director of the creative writing programme at Birkbeck College's Faculty of Continuing Education. She now teaches fiction writing at the City Lit. She is currently working on a short story collection.
Ben Brown, MA

Ben Brown read Law at Worcester College and taught at Brasenose and Balliol before his first two plays were produced by Alan Ayckbourn at the Stephen Joseph Theatre. His new play, The End of the Night, was produced at Park Theatre in May, 2022, and is now online at originaltheatreonline.com. His other plays include Four Letter Word (Edinburgh Fringe, Cameron Mackintosh New Writing Ward), All Things Considered (Hampstead Theatre and productions in Paris, Heidelberg and Sydney), Larkin With Women (TMA Best New Play and Express Play of the Year), The Promise (Orange Tree Theatre), Three Days in May (national tour and West End, Whatsonstage Best New Play Award and, translated as 3 Dias En Mayo, Mexican Theatre Critics Best Play Award) and A Splinter of Ice (national tour, Jermyn Street Theatre and original theatre online). He also works as a screen consultant for Curtis Brown.
Mary Jean Chan, MA, MPhil, PhD
Mary Jean Chan is the author of Flèche, published by Faber & Faber (2019) and Faber USA (2020). Flèche won the 2019 Costa Book Award for Poetry and was selected as a Poetry Book Society Recommendation. In 2020, Flèche was shortlisted for the International Dylan Thomas Prize, the John Pollard Foundation International Poetry Prize, the Jhalak Prize and the Seamus Heaney Centre First Collection Poetry Prize. In 2021, Flèche was a Finalist for a Lambda Literary Award. In 2018, Chan was selected as the winner of the Poetry Society Geoffrey Dearmer Prize. They were shortlisted for the Forward Prizes in the Best Single Poem category in 2017 and 2019, receiving an Eric Gregory Award in 2019. Chan's criticism has appeared in The Guardian Review, The Journal of American Studies and The Journal of British and Irish Innovative Poetry. In Spring 2020, Chan served as guest co-editor alongside Will Harris at The Poetry Review, and recently co-edited 100 Queer Poems (Vintage, 2022) with Andrew McMillan. In Summer 2022, they will be a Writer-in-Residence at the Nanyang Technological University School of Humanities in Singapore. Born and raised in Hong Kong, Chan is Senior Lecturer in Creative Writing (Poetry) at Oxford Brookes University and lives in Oxford.
Meaghan Delahunt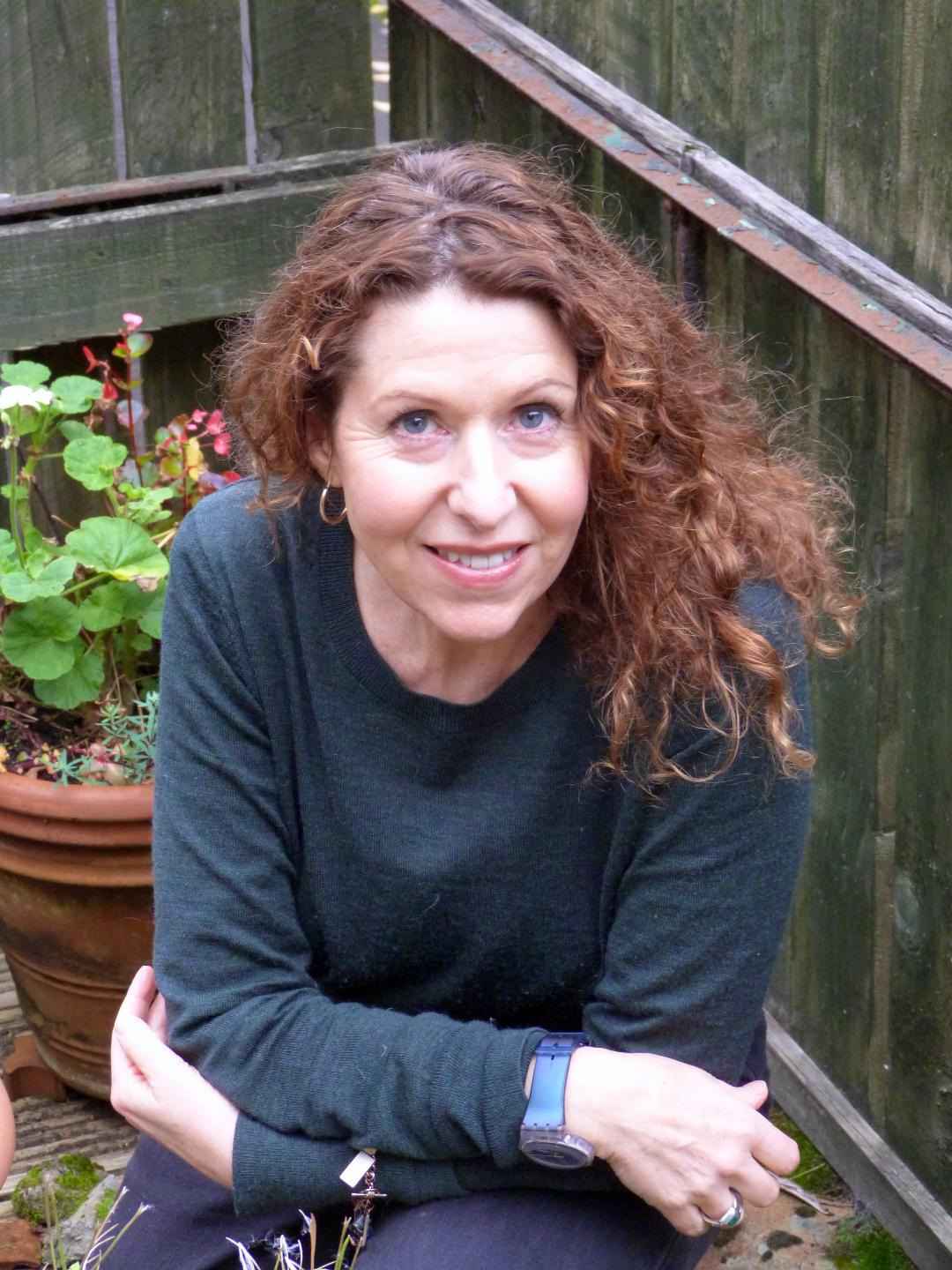 Meaghan Delahunt is a short story writer, novelist and essayist. She was born in Melbourne and has lived in Edinburgh since 1992. Awards for her work include the Flamingo/HQ National Short Story Prize (Australia), a regional Commonwealth Prize, a Saltire Award and a nomination for the Orange Prize. Her work has been widely translated and anthologised. Her latest novel is The Night-Side of the Country.
Frank Egerton, MA

Frank Egerton studied English at Keble College, Oxford, and from 1995 to 2008 reviewed fiction for publications that included The Times, TLS and the Financial Times. He is interested in both the close examination of fiction and how technologies such as ebooks and print-on-demand have changed the publishing industry, offering fresh opportunities to writers. He is a member of the Society of Authors and AWP, and is a former editor of the Oxford Writer. He was chair of Writers in Oxford from 2008 to 2010. His first novel, The Lock, was published in paperback in 2003, the ebook version having been an Independent e-Book Awards finalist in Santa Barbara in 2002. His second novel, Invisible, was published in 2010. Also in 2010, he founded the micropublishing imprint StreetBooks. In 2016 he was co-investigator on a digital project looking at narrative shapes, and has recently completed a memoir entitled 'Trust: A Family Story'. Events from 'Trust' form part of justthoughtsnstuff.com, a blog he wrote between 2010 and 2020, now a self-contained born-digital work about the past ten years of his life. He is a member of Common Room at Kellogg College. As well as teaching creative writing, he is a librarian and subject consultant with the Bodleian Libraries.
Jonathan Evans
Jonathan Evans has written more than a hundred and seventy commissioned scripts in the UK and Europe, from children's animation and live action family comedy, through continuing drama for adult audiences to feature films. His writing for children includes the BAFTA and RTS-winning Tracy Beaker Returns. His comedy feature film script, Act Your Age, was developed with the UK Film Council after winning their national '25 Words' competition. He has written many 11 and 20 minute animation episodes across various series for European television. Jonathan has worked as a television story-liner for Freemantle, Grundy and Hewson International, and has assessed feature film scripts for Buena Vista.
Roopa Farooki, MBBS, MA Oxon

Roopa Farooki is the author of six critically acclaimed novels (The Good Children, The Flying Man, Half Life, The Way Things Look to Me, Corner Shop, and Bitter Sweets) published with Headline and Pan Macmillan. She has been shortlisted for the Orange Award for New Writers and the Muslim Writers' Awards, and also been longlisted for the Women's Prize (twice), the DSC South Asian Literature Prize and the Impac Dublin Literary Award. Her books have been published internationally in thirteen countries across Europe, and in the US, and she has written for The Guardian, The Telegraph and The Times. In 2013 she was awarded the John C. Laurence Award from the Authors' Foundation for writing which improves understanding between races, and an Arts Council Literature award. She is a Royal Literary Fund Fellow and her sixth novel, The Good Children, was called 'the outstanding novel of the year' by John Harding of The Daily Mail, in their Books of the Year feature. Roopa is also a recently qualified Junior Doctor working for the NHS in London and Kent. Following her 2016 shortlisting for the Commonword Prize for Children's Fiction, Roopa has been working on diverse fiction for young people. Her new children's series, The Double Detectives Medical Mysteries, was launched by Oxford University Press in 2020, with two titles so far, The Cure for a Crime, and Diagnosis Danger. In 2022, she is publishing a literary memoir with Bloomsbury, Everything is True, and a new series of non-fiction medical books with Walker Books.
Colin Grant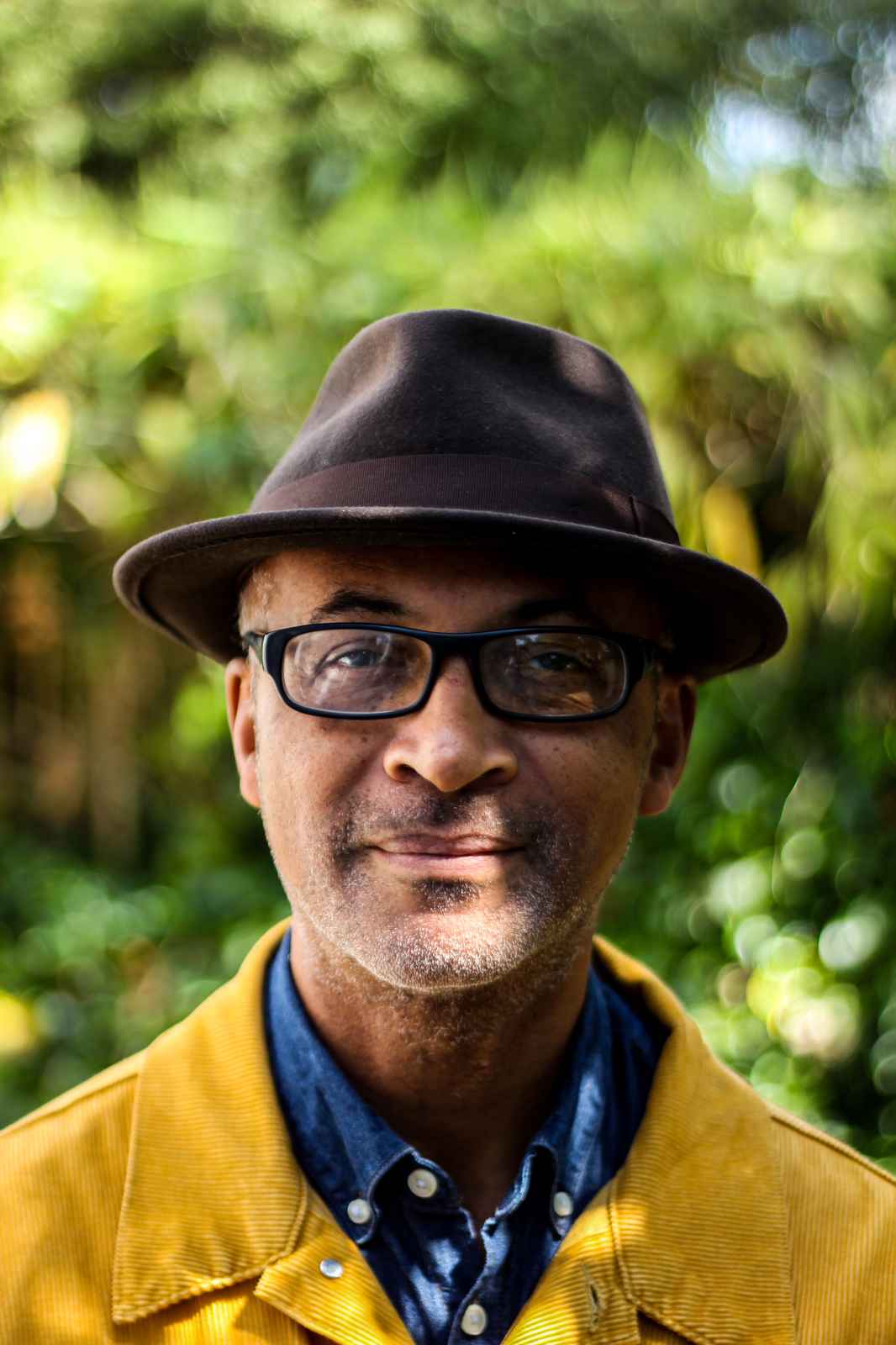 Colin Grant is an author of five books. They include: Negro with a Hat: The Rise and Fall of Marcus Garvey; and a group biography of the Wailers, I&I, The Natural Mystics. His memoir, Bageye at the Wheel, was shortlisted for the Pen/Ackerley Prize, 2013. Grant's history of epilepsy, A Smell of Burning, was a Sunday Times Book of the Year 2016. As a producer for the BBC, Grant wrote and directed several radio drama documentaries including A Fountain of Tears: The Murder of Federico Garcia Lorca; and A History of the N Word. Grant is a Fellow of the Royal Society of Literature and Director of WritersMosaic, an innovative online platform for new writing. He also writes for a number of newspapers and journals including The Guardian, Observer, New Statesman, TLS, London Review of Books, Granta and New York Review of Books. Grant's Homecoming: Voices of the Windrush Generation, was a BBC radio 4 Book of the Week and a Daily Telegraph Book of the year 2019. His latest memoir, I'm Black So You Don't Have to Be, is published by Jonathan Cape on 26 January, 2023.
Rebecca Goss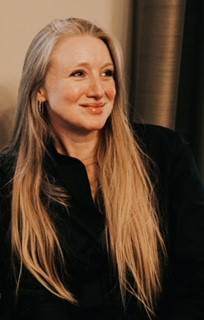 Rebecca Goss is a poet, tutor and mentor living in Suffolk. Her first full-length collection, The Anatomy of Structures, was published by Flambard Press in 2010. Her second collection, Her Birth, (Carcanet/Northern House, 2013) was shortlisted for the 2013 Forward Prize for Best Collection, won the Poetry category in the East Anglian Book Awards 2013, and in 2015 was shortlisted for the Warwick Prize for Writing and the Portico Prize for Literature. Carousel, her collaboration with the photographer Chris Routledge was published with Guillemot Press in 2018. Rebecca's third full-length collection, Girl, was published with Carcanet/Northern House in 2019 and shortlisted for the East Anglian Book Awards 2019. She has an MA in Creative Writing from Cardiff University and a PhD by Publication from the University of East Anglia. She is the winner of the Sylvia Plath Prize 2022. Her next collection, Latch, will be published with Carcanet in 2023.
Marybeth Hamilton, PhD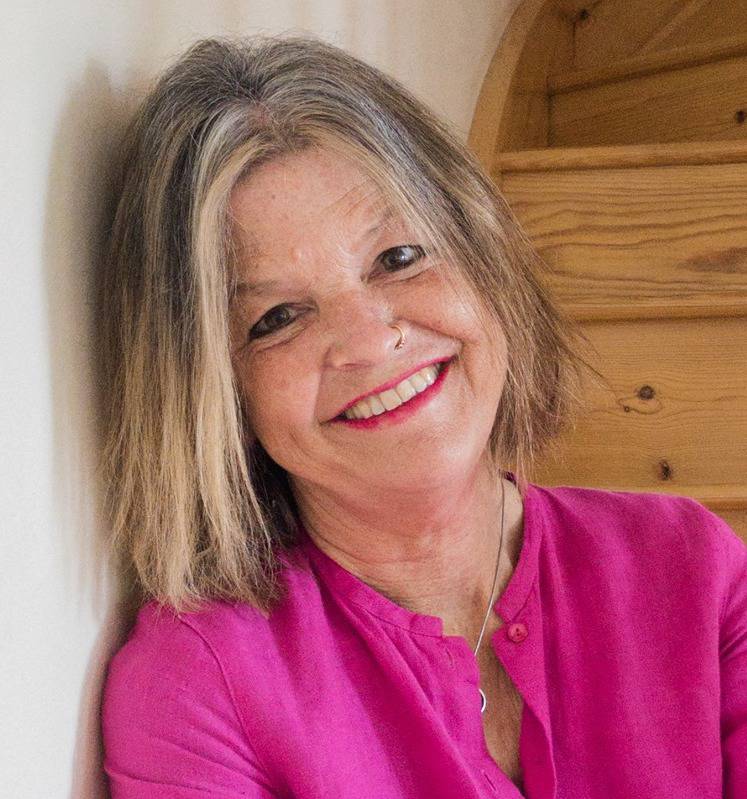 Marybeth Hamilton is a writer and cultural historian and the author of two non-fiction books: In search of the blues (2007) and When I'm Bad I'm Better: Mae West, Sex and American Entertainment. She is an associate member of the History faculty at Oxford University and an Honorary Research Fellow at Birkbeck College, University of London. A longtime member of the editorial collective of History Workshop Journal, she also serves as Coordinating Editor of HWJ's digital magazine History Workshop Online and as producer and presenter of the History Workshop Podcast and has written and presented several documentary features for BBC Radio.
Beatrice Hitchman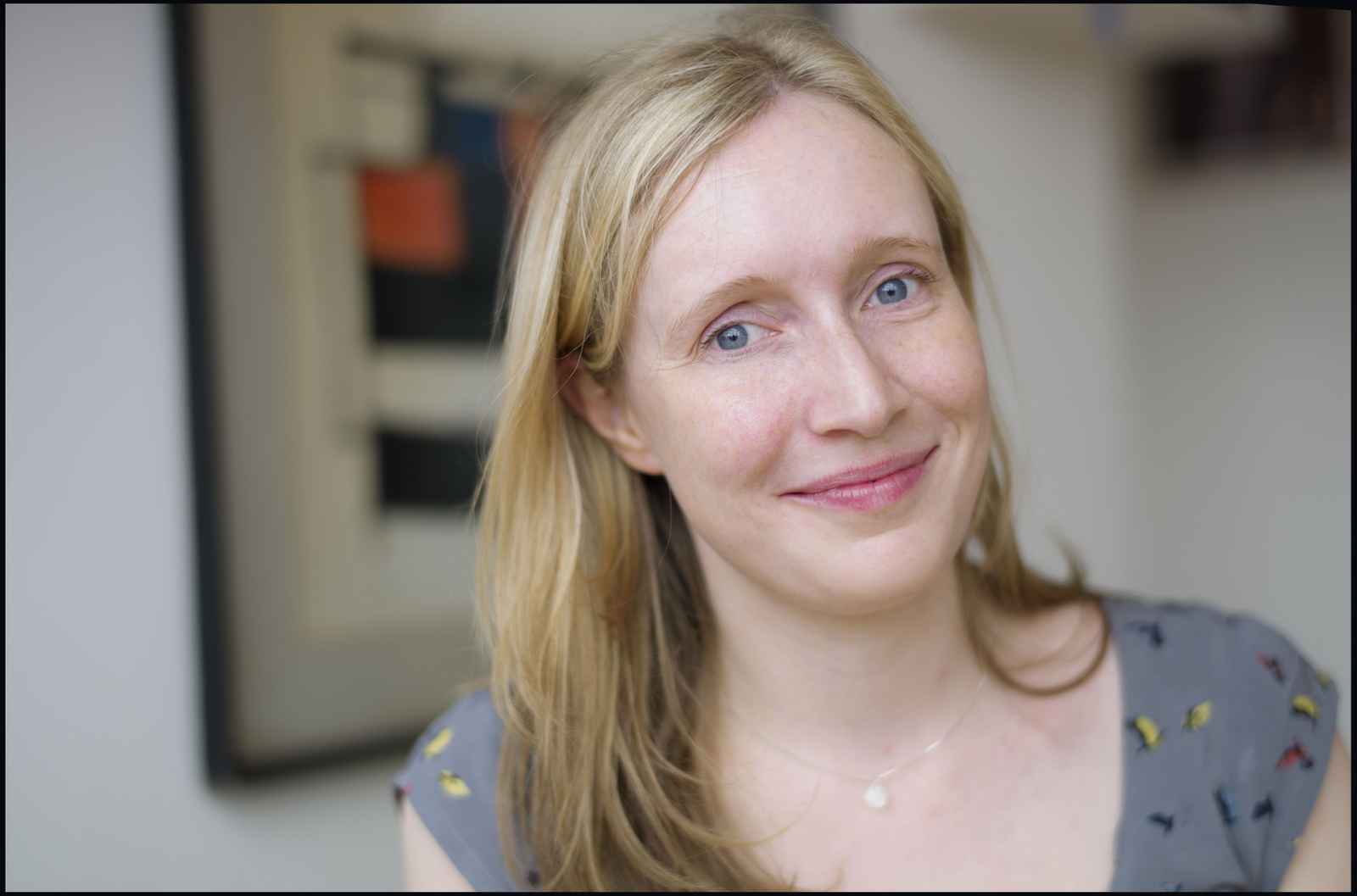 Beatrice Hitchman is the author of Petite Mort (Serpent's Tail, 2013) and All of You Every Single One (Serpent's Tail, 2021). Her work has been translated into several languages and adapted as a Radio 4 Woman's Hour Drama. Petite Mort was nominated for the Desmond Elliott Prize, the Author's Club Best First Novel Prize, the HWA Debut Prize and the Polari Prize. Her scholarly interests include the endings of novels, queer theory and fiction, the Gothic and representations of the remote past.
James Hawes MA, PhD

James Hawes studied German at Hertford College, Oxford, before taking a postgraduate certificate in Practical Theatre and a PhD on Kafka and Nietzsche. He was a full time university lecturer for seven years until his first novel, A White Merc with Fins, was published in 1996. He has had two feature films released, starring Joseph Fiennes and Michael Sheen respectively, and was co-producer on both. His fifth novel, Speak for England (2005), predicted Brexit and has been adapted by Andrew Davies, though not yet produced. His sixth novel with Jonathan Cape, My Little Armalite, was published in 2008, as was his controversial biography Excavating Kafka, which became the basis of a BBC TV documentary. Englanders and Huns, a richly-illustrated re-telling of the cultural lead-up to WWI was shortlisted for the Paddy Power Political Books of the Year 2015. The Shortest History of Germany (2017), has been translated into over twenty languages, and reached #2 in the Sunday Times non-fiction chart, being denied the #1 spot only by Youval Noah Hariri! His latest book is "The Shortest History of England" and he is currently working as "story consultant" and major on-screen contributor on BBC TVs upcoming celebration of its own century, a seven-part history of British creativity. He is Director of Creative Writing at Oxford Brookes University and has been External Examiner on many other creative writing programmes, including the MA at the University of East Anglia.
Ella Hickson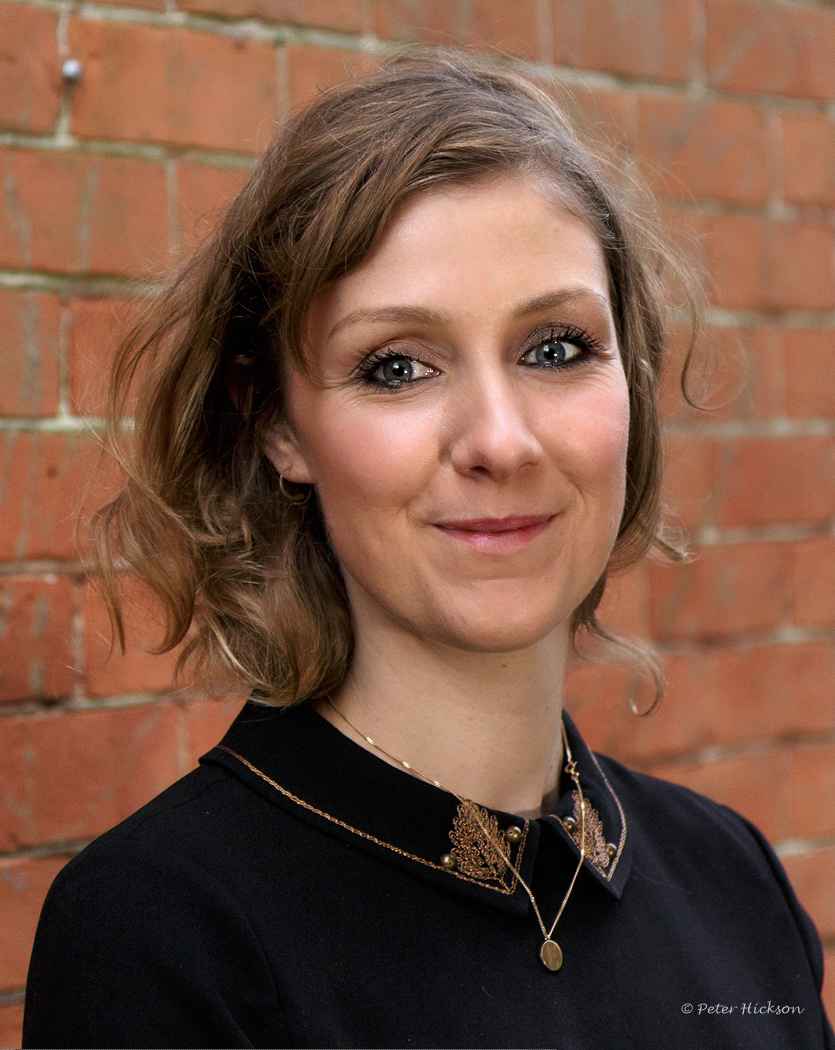 Ella is an award-winning writer whose work has been performed throughout the UK and abroad. Her most recent play, Swive, opened at Shakespeare's Globe in the autumn of 2019. Previously that year, Anna, played at The National Theatre. Oil opened at The Almeida Theatre in October 2017 and The Writer opened there in Spring 2018. She is developing new work for The National Theatre, The Old Vic and Manhattan Theatre Club. She is also developing various projects for TV and film. Ella was a Thornton Wilder Fellow, and has twice been a MacDowell Colony Fellow.
Belinda Jack, DPhil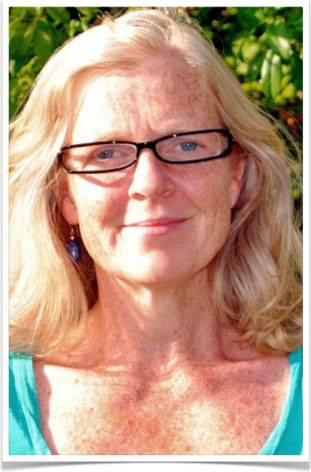 Belinda Jack is Fellow and Tutor at Christ Church, University of Oxford. Her highly successful publications include The Woman Reader, George Sand: A Woman's Life Writ Large and Negritude and Literary Criticism: The History and Theory of "Negro-African" Literature in French. The Woman Reader was selected as a Choice Outstanding Academic 2012 title. As well as her six books, Professor Jack is widely published through her many articles, essays, chapters and reviews. Her recent articles and reviews have appeared in The Wall Street Journal, Literary Review, Times Literary Supplement, Times Higher Education Supplement, BBC History Magazine and Littérature. She is a regular on the BBC and international radio and television, as well as a frequent speaker at literary festivals throughout the British isles and beyond. Professor Jack was the Gresham Professor of Rhetoric from 2013 to 2017. Her latest book, Very Short Introduction to Reading (OUP), was published in April 2019. She is currently working on a biography of Colette and translating four Colette works for Penguin World Classics.
Alice Jolly, MA

Alice Jolly is a novelist and playwright. She published a memoir in 2015 called Dead Babies and Seaside Towns which won the Pen Ackerley Prize and one of her short stories won the 2014 V. S. Pritchett Memorial Prize, awarded by The Royal Society of Literature. She has also published two novels with Simon and Schuster and four of her plays have been produced by the professional company of the Everyman Theatre in Cheltenham. Her novel Mary Ann Sate, Imbecile was published by Unbound in June 2018. It was a Walter Scott Prize recommended novel for 2109, was on the longlist for the Ondaatje Prize awarded by the Royal Society of Literature and was runner up for the £30,000 Rathbones Folio Prize. Her new novel Between the Regions of Kindness was published in April 2019. She is working on a new novel about Dr Asperger which has been funded by the Arts Council and the Authors' Fund at the Society of Authors. In 2021 Alice Jolly was awarded an O.Henry Prize which is given to the best 20 short stories published in the US.
Susan Jones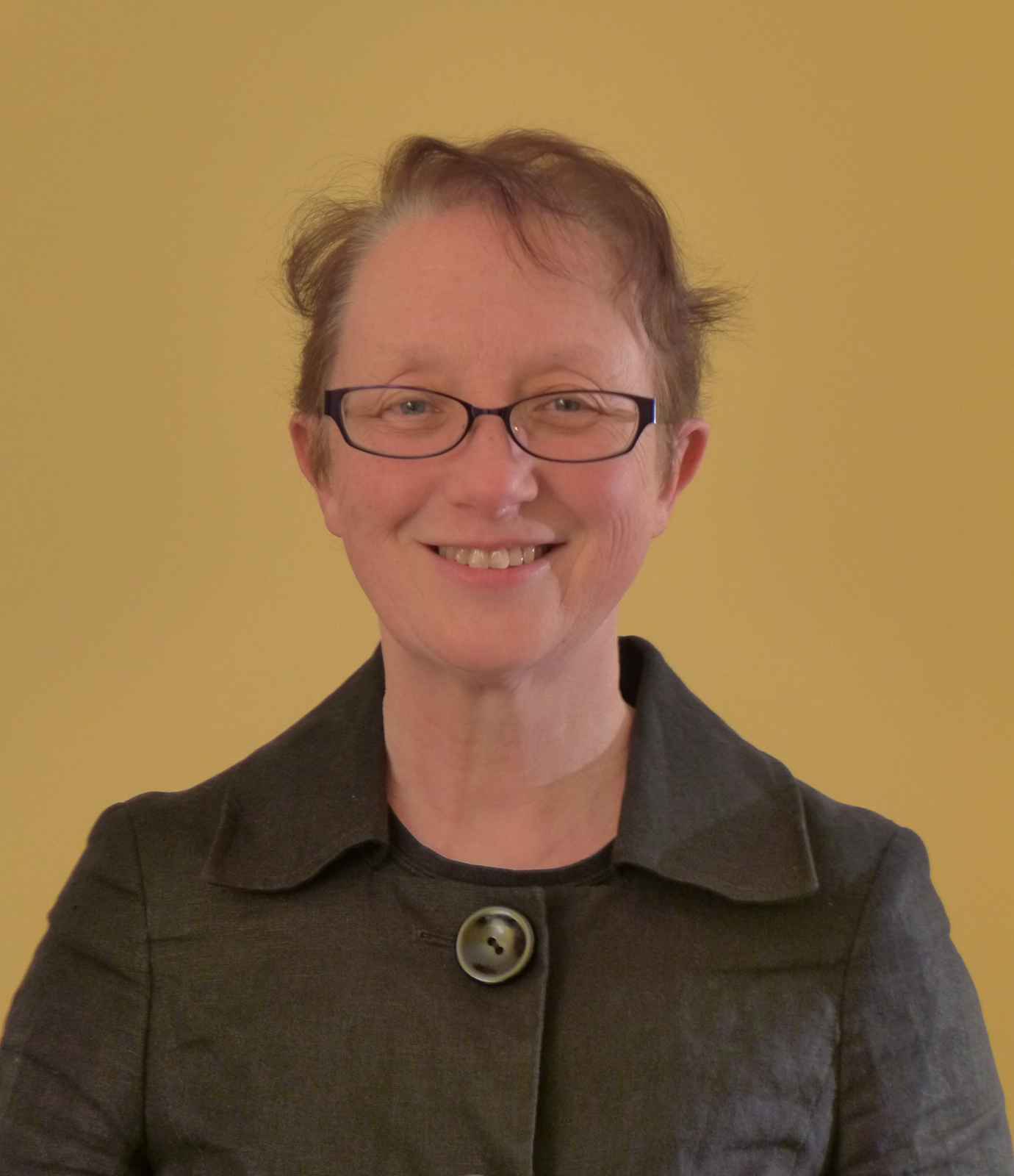 Susan Jones is Professor Emerita of English Literature at the University of Oxford and Emeritus Fellow of St Hilda's College. Formerly a soloist with Scottish Ballet, she writes literary and cultural criticism and has published widely on Joseph Conrad and on modernism, women's writing, and the history and aesthetics of dance. Her book Literature, Modernism, and Dance appeared with Oxford University Press in 2013. She is currently completing a book for OUP on Samuel Beckett and Choreography. She is also Director of Dance Scholarship Oxford (DANSOX), a programme supported by The Oxford Research Centre in the Humanities (TORCH). http://www.torch.ox.ac.uk/dansox; https://www.st-hildas.ox.ac.uk/dansox
Line Langebek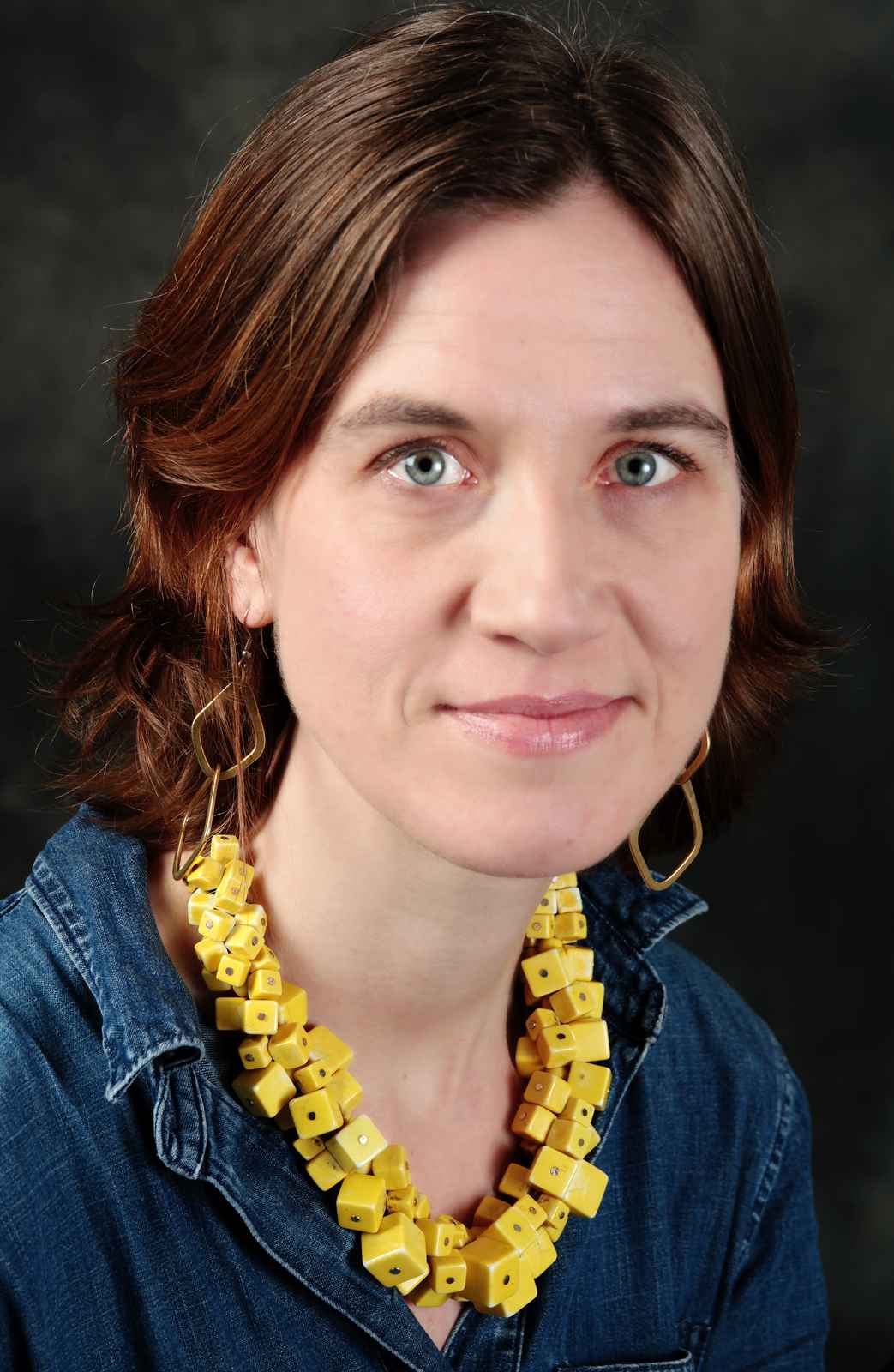 Line Langebek is a Danish-born screenwriter, living in London. She has worked as a commissioned writer on numerous shorts and feature films in the UK, US, France, Denmark and Norway, as a freelance script consultant (for both London and LA production offices), as well as a literary translator and subtitler for TV. She has also contributed to magazines such as Broadcast, Scriptwriter UK, Sight & Sound and written short stories for Norwegian radio. Her credits include the feature film I'll Come Running, the 30-min drama Sink or Swim for Channel 4, the documentary Duam Dritë: We Want Light for French television and Field Story for BFI's big budget Shorts Scheme. She's also written a dozen episodes for the children's comedy TV-series Royals Next Door. Line is an alumnus of the Lighthouse/BFI Guiding Lights programme, and she is currently working on several feature film commissions for the BFI and others. She is also a member of the creative collective Dissonant Futures, working on an ACE-funded project about climate grief. She teaches screenwriting at Regent's University, is a co-founder of Raising Films, campaigning for change for parents and carers in the film and TV industry, and she is an active member of the WGGB.
Marti Leimbach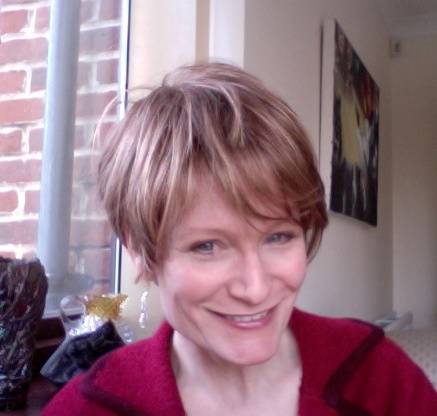 Marti Leimbach is the author of seven novels for adults and one for young adults. Her books include the Waterstone's bestseller, Daniel Isn't Talking, and the New York Times bestseller, Dying Young, which was also made into a film starring Julia Roberts. Widely translated, and published worldwide, Marti's 2021 young adult novel, Dragonfly Girl, was published by Katherine Tegen Books/Harper Collins and Pocket Jeunesse in France.
Jenny Lewis, MA, MPhil, PhD

Jenny Lewis is a poet, playwright, children's author and translator. She has had seven plays and poetry cycles performed at major UK theatres including the Leicester Haymarket, the Royal Festival Hall, the Polka Theatre, London (for children) and Pegasus Theatre, Oxford where Jenny was a Core Writing Tutor for 20 years. Her first book of poetry, When I Became an Amazon (Iron Press, 1996), was broadcast on BBC Woman's Hour, translated into Russian and made into an opera premiered by the Tchaikovsky Opera and Ballet Company of Russia in 2017. Jenny has published three further collections Fathom and Taking Mesopotamia (Oxford Poets/ Carcanet, 2007/ 2014) and Gilgamesh Retold (Carcanet Classics, 2018) which was a New Statesman Book of the Year, a Carcanet Book of the Year, an LRB Bookshop Book of the Week and Carcanet's first ever audiobook (2019). Jenny has also published three chapbooks from Mulfran Press in English and Arabic with the exiled Iraqi poet Adnan Al-Sayegh which are part of the award-winning, Arts Council-funded 'Writing Mesopotamia' project aimed at fostering friendships between English and Arabic-speaking communities. Her translation (with Ruba Abughaida and others) of Al-Sayegh's work, Let Me Tell You What I Saw, was published by Seren in October 2020. Jenny is particularly interested in epic poetry and 'creative' translation - her PhD topic at Goldsmiths was 'Translating epic from an unfamiliar language'.
Harry Man, MA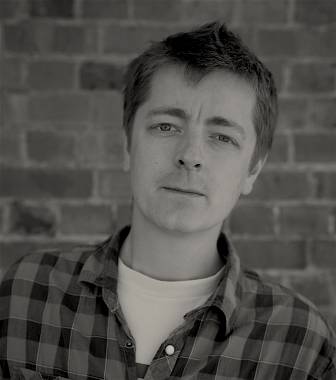 Harry Man is a poet, editor and translator. His first book of poetry, Lift (Tall Lighthouse, 2013), won the UNESCO Bridges of Struga Award. He has been Poet in Residence at The Wordsworth Trust, Hurst Castle and the Middlesbrough Institute of Modern Art among others. His pamphlet Finders Keepers illustrated by Sophie Gainsley was shortlisted for the Ted Hughes Award for New Work in Poetry, The Best Collaboration Award for Sabotage Reviews and was a 3:AM Top Read of 2016 and was displayed at London's Southbank Centre. His book-length collection of elegies, Deretter ('Thereafter') written collaboratively with the Norwegian poet Endre Ruset won a Northern Writers Award, the Stephen Spender Prize 2021, was a Dagblaget Book of the Year and a finalist for the Iowa Review Awards 2022. His work has been translated into 11 languages and he has been both a TOAST poetry fellow and a Hawthornden Fellow. He is a member of the International League of Conservation Writers and is a Royal Literary Fund Fellow.
Malachi McIntosh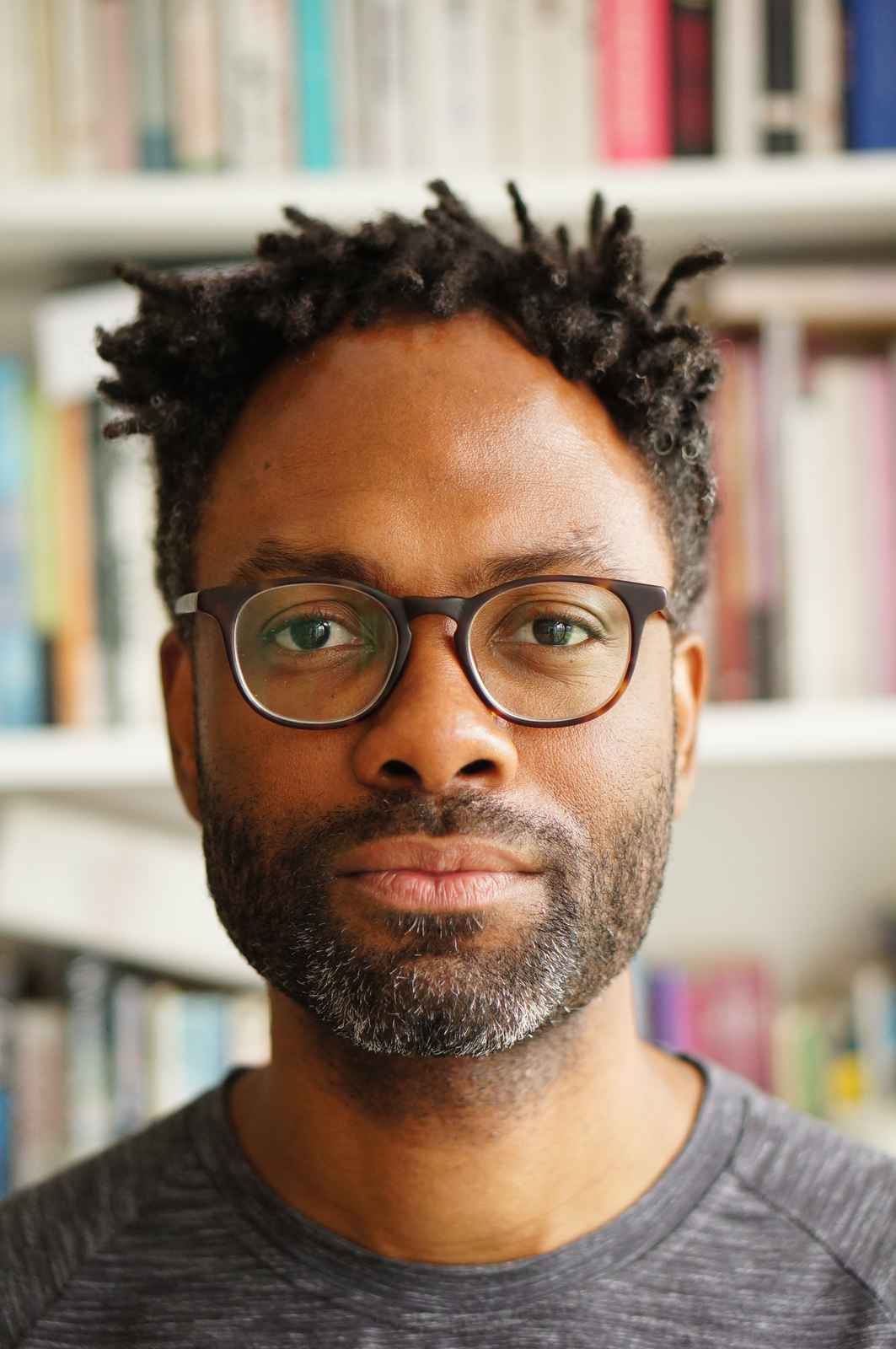 Malachi McIntosh writes fiction and nonfiction. Along with in his books Emigration and Caribbean Literature, and Beyond Calypso: Re-Reading Samuel Selvon, his writing has appeared in Fugue, the Caribbean Review of Books, Flash: The International Short-Short Story Magazine, The Guardian, The Journal of Romance Studies, Research in African Literatures, Under the Radar, The Independent, The Cambridge Companion to British Black and Asian Literature, and The Book of Birmingham. At Oxford, he is the Barbara Pym Tutorial Fellow at St Hilda's College and an Associate Professor of World Literature.
Jamie McKendrick

Jamie McKendrick was born in Liverpool in 1955, lives in Oxford and has published seven books of poetry including The Marble Fly (1997), which won the Forward Prize, Out There (2012), which won the Hawthornden Prize and most recently Anomaly (2018). A selected poems, Sky Nails, was published by Faber in 2001 and a new Selected Poems was published in 2016. He edited The Faber Book of 20th-Century Italian Poems in 2004, and his translations of the six books of Giorgio Bassani's The Novel of Ferrara were published individually by Penguin Modern Classics and in one volume by Norton. His translation of Valerio Magrelli's poems, The Embrace, won the Oxford-Weidenfeld Prize and the John Florio Prize. He has translated Pier Paolo Pasolini's verse play Fabrication, and Archipelago, the poems of Antonella Anedda, which also won the John Florio Prize. In 2019 he received the Cholmondeley Award. The Foreign Connection, a book of his writings on poetry, translation and art, was published in 2020, and his self-illustrated pamphlet of poems The Years (2020) won the Michael Marks Poetry Illustration award.
Peter Moore

Peter Moore is a non-fiction writer. His books Endeavour (2018) and The Weather Experiment (2015) have been Sunday Times Top Ten Bestsellers and his debut, Damn His Blood, was serialised as a BBC Radio 4 Book of the Week. His work has been translated widely and The Weather Experiment was chosen as one of the New York Times's 100 Notable Books of 2015. He freelances regularly for The Literary Review, presents a podcast called Travels Through Time and has been a writer in residence at Gladstone's Library in Flintshire.
Barney Norris
Barney Norris's work has received awards from the International Theatre Institute, the Critics' Circle, the Evening Standard, the Society of Authors and the South Bank Sky Arts Times Breakthrough Awards, among others, and been translated into eight languages. His plays include Visitors, Nightfall, The Wellspring and an acclaimed adaptation of Ishiguro's The Remains of the Day; his novels include the bestselling Five Rivers Met on a Wooded Plain.
Jamie Nuttgens, MA, PhD

Jamie Nuttgens is an award-winning writer, producer and director in TV and Film with over 25 years experience working with writers across different genres and platforms. Following a career in Rep and Devised Theatre and as a Writer-Producer in Commercial Radio, he joined BBC Drama Serials to Script Edit Jimmy McGovern's The Lakes. After a stint at Casualty he moved to ITV to produce The Bill and a spin-off series, Burnside. For Channel 4 he developed and co-produced Red Riding, a series of TV films based on David Peace's Northern Noir novels. He has produced the award-winning work of UK Indian writer-director, Smita Bhide, including Cup & Lip, The Blue Tower (Best UK Feature Raindance Film Festival) and Another Planet (Golden Award IFF Goa). His own screenwriting has included Casualty, The Bill and Crossroads. He is currently Head of Drama at Ten66 Television (Black Lesbian Handbook / Love In The Flesh). At the Met Film School, Ealing Studios, he headed the MA in Screenwriting from 2013 to 2021, is currently teaching at Curtis Brown Creative and has been a visiting lecturer at NFTS, La Femis Paris, Stanford at Oxford, Northern Film School, University of Westminster, Polish Film School Lodz, and Blanquerna Barcelona.
Tina Pepler, PhD

Tina Pepler is a dramatist who works in radio and television. She has written extensively for BBC radio – original plays, dramatisations, and drama-documentaries – which have been broadcast on Radio 4, Radio 3 and the World Service. Her television work includes Say Hello to the Real Dr Snide, an original play for Channel 4; a two-hour historical drama, Princes in the Tower (Channel 4); and several episodes of the Victorian/Edwardian investigative drama-documentary series A Most Mysterious Murder (BBC1), which she co-wrote with Julian Fellowes. She also co-authored with him an episode of his television series Downton Abbey (ITV). Recent radio work includes the drama-documentaries Forgiving, Crisis, and Syria: Bread and Bombs (all BBC Radio 4). Work in development includes a drama series about Armenia (Cilicia) in the time of the Crusades and a new play for Radio 4 commissioned as part of the BBC's Centenary programming. Her first podcast was a four-part drama which appeared on HistoryHit early in 2019. She is a Consultant Fellow of the Royal Literary Fund, and with RLF sponsorship has run a series of workshops with refugees in Bristol. Tina has a PhD from Bristol University Drama Department. Her thesis, Discovering the Art of Wireless, was a study of creativity at the BBC in its infancy, with a particular focus on radio drama up until 1929.
John Retallack

The author of twelve plays, John Retallack's work has been translated into several languages and performed all around the UK as well as in Germany, Austria, Sweden, Holland and France. He has toured and directed productions in many countries including India, Japan and America as well as throughout Europe. His work has been awarded several prizes, including an Olivier, two Herald Angels, two TMA awards and a Fringe First. From 1977–85 he was the founding director of the still flourishing Actors Touring Company (ATC). He was Artistic Director of Oxford Stage Company (at the Oxford Playhouse) from 1989 to 1999. From 2001 to 2011, he was the founding director of the London-based Company of Angels, which continues to produce new and experimental work for young audiences. Since 2010, John has been an Associate Artist at Bristol Old Vic. Six of his plays for Company of Angels are published by Oberon Books and two by Methuen. John's play, Hannah and Hanna in Dreamland opened at the Marlowe Theatre in Canterbury in 2018 and is also published by Oberon Books. His adaptation of J.B. Priestley's classic novel The Good Companions for Radio 4 was broadcast in the same year. He directed Unicorns, Almost, Owen Sheers' play about the poet Keith Douglas for the Hay Festival and received outstanding local and national reviews for his production. Unicorns, Almost was revived for the 2019 Edinburgh Festival and broadcast on Radio 3 on May 10th, 2020. He was the Royal Literary Foundation Fellow at Worcester College, Oxford for the period 2019-21. He is currently writing The Splash, a modern take on Albert Camus' novel The Fall, and a memoir about his life, Theatremaking. Most recently, he adapted Sandro Veronesi's 2021 Strega prize-winning novel The Hummingbird for Radio 3, currently available on I Player.
James Womack

James Womack is a writer, translator and editor. He is the author of three books of poetry from Carcanet: Misprint (2012), On Trust (2017) (longlisted for the 2018 International Dylan Thomas Prize and shortlisted for the 2019 Ledbury Forte Prize for Second Collections) and Homunculus (2020). Carcanet also publish his translations of Mayakovsky (2016) and Manuel Vilas (2020). A version of one of Vilas's poems won the 2018 PN Review Translation Prize, and his new translation of the long Soviet poem Vasili Tyorkin (Smokestack, 2020) was shortlisted for the 2020 International Read Russia Translation Prize.

MSt in Diplomatic Studies
A full-time graduate programme of mixed academic and vocational study of diplomacy and related subjects, with study tours in the UK and Europe. For early-to-mid career diplomats.