Diplomatic Studies staff profiles
The Oxford University Diplomatic Studies Programme (DSP), formerly known as the Foreign Service Programme (FSP), is a full-time programme of mixed academic and vocational study of diplomacy and related subjects.
Current staff profiles can be found below. For more information about the programme please visit the DSP programme page.
Programme Director
Dr Yolanda Spies, Director of the Diplomatic Studies Programme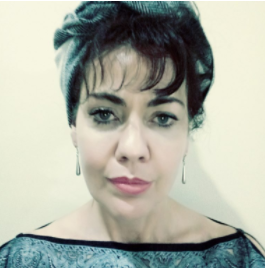 Dr Yolanda Kemp Spies is an alumna of the Oxford University Diplomatic Studies Programme, which she now directs. She served as a South African diplomat for 18 years before joining academia in 2005. Her doctoral studies on diplomatic training for developing countries resulted in her designing a customised Master of Diplomatic Studies for the University of Pretoria; a programme she directed until 2016. Thereafter she taught diplomacy at various other universities, inter alia as adjunct professor at Webster University in Accra, Ghana and as Associate Professor: International Studies at Zayed University, UAE. Since 2016 she has also been a Senior Research Fellow of the SARCHI Chair in African Diplomacy and Foreign Policy, University of Johannesburg; and in 2020 she was appointed as Senior Fellow of the Geneva-based DiploFoundation. Her research areas include diplomacy; foreign policy analysis; international organization; international law; conflict resolution; changing global power relations; African politics; and the theory and ethics of international relations. This eclectic, interdisciplinary research range was reflected in her two books on the theory and practice of diplomacy, both published in 2019 (respectively 'Global Diplomacy and International Society' and 'Global South Perspectives on Diplomacy').
Diplomatic Practice
Paul Docherty, Lecturer and Course Convenor for Diplomatic Practice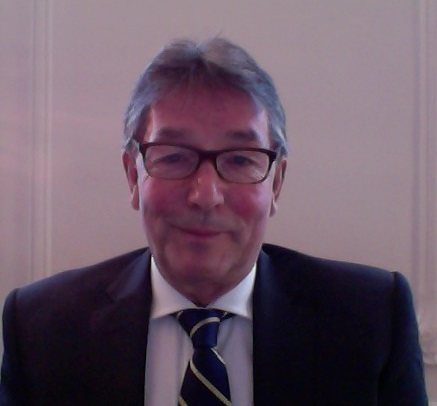 Paul Docherty has spent most of his career in the British Council, the UK's international organisation for cultural relations and educational opportunities. After reading Economic History at the University of Strathclyde in Glasgow, he taught English Language and Literature in Spain and at Moscow State University. He then joined the British Council after completing his M.Litt in Linguistics and his first overseas post was in Helsinki. He subsequently served as Cultural Attaché/Deputy Director of the British Council in Moscow, and Cultural Counsellor/Director of the British Council in Prague, Rome, and Paris. Postings in the UK included Director Communications, Director Scotland, and Director UK 2012. Paul has wide-ranging interests in international relations and diplomacy - especially cultural relations, public and cultural diplomacy and soft power – and has delivered guest lectures on these topics at universities and institutions across Europe and in the UK. He became a Fellow of the Royal Society of Arts in 2008.
Amb John Beyer, Tutor for Diplomatic Practice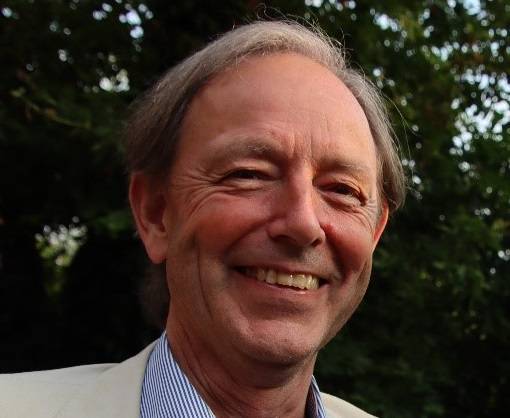 John Beyer is an Academic Visitor in the European Studies Centre of St Antony's College, University of Oxford. His area of interest is the influence of the EU in post-Soviet countries, in particular Moldova where he served as the British Ambassador between 2006 and 2009.
International Politics
Dr Vahid Nick Pay, Lecturer and Course Convenor, International Politics; and Lecturer, Research Methods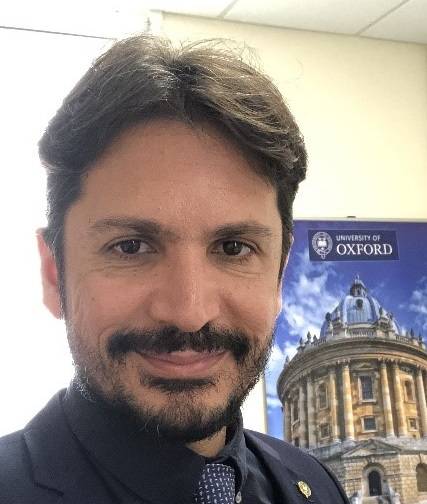 Dr Vahid Nick Pay's initial education (BA, MA) was in the field of Linguistics. He has taught courses in general and historical linguistics and in discourse analysis since 1998.
After some years of professional engagement with the BBC, he switched fields to Political Science, studying first at the University of London (Birkbeck) where he completed an MSc in Political Theory, and then at the University of Durham where he completed a PhD in Political Science. His research examined republican intellectual traditions in the field of political philosophy, in particular in relation to other sources of sovereignty and legitimacy, notably religion. He has taught numerous courses and modules at universities in several countries across Europe and the Middle East (in Italian, English, French and Persian). His research interests include Political Philosophy, International Politics, Religion and Politics, Gender Politics and Political Discourse Analysis.
Dr Jennifer A. Cassidy, Tutor, International Politics
jenniferagnescassidy@gmail.com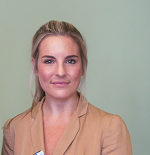 Dr Jennifer A. Cassidy is a diplomatic scholar at the University of Oxford, where she lectures on Diplomacy and International Law, Digital Diplomacy, and Gender and Diplomacy. Her PhD (2017) from the University of Oxford focused on the emerging discipline of Digital Diplomacy. With a specific focus on the changing nature of digital diplomatic signalling and online strategic narrative during times of political crisis. Jennifer produced the first edited volume on Gender and Diplomacy: Theory and Practice (Routledge). The volume provides a detailed discussion of the role of women in diplomacy and crafts for its readers a global narrative of understanding relating to their current and historical role within it. Prior to teaching, Jennifer served as a diplomatic attaché to Ireland's Permanent Mission to the United Nations (New York), European External Action Service to the Kingdom of Cambodia, and Ireland's Department of Foreign Affairs and Trade Headquarters during the Presidency of the Council of the European Union. Jennifer also contributes regularly to media commentary, including the BBC, Sky News, ABC Australia and The Irish Times. She speaks on issues of digital diplomacy, Brexit, data protection and the role of gender in the political and diplomatic sphere.
International Trade and Finance
Dr Nikos Theodorakis, Lecturer and Course Convenor, International Trade and Finance
nikolaos.theodorakis@conted.ox.ac.uk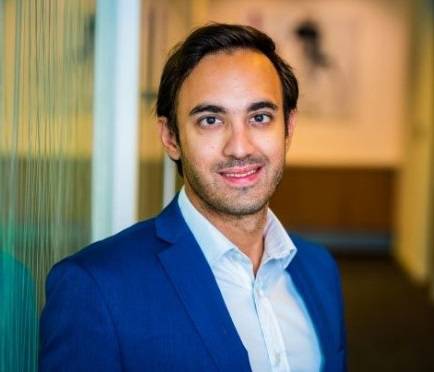 Dr. Nikolaos (Nikos) Theodorakis is a Lecturer at the Oxford University Diplomatic Studies Programme and a Fellow at Stanford Law School. His interests include international trade law and finance, public international law, and EU law. Nikos is also a practising lawyer for an international law firm. Prior to joining Oxford, Nikos taught and conducted research at the University of Cambridge, Harvard Law School, and Columbia Law School. He also gained professional experience at the U.S. Committee on Capital Markets Regulation, the Kluge Center at the U.S. Library of Congress and the UK Ministry of Justice. Nikos has received awards from several bodies, including the State Council of the People's Republic of China, ESRC, British Academy and Greek Parliament. He has served as a consultant for the OECD, UNICRI, and other international organisations. Nikos has been widely published and regularly receives invitations for public engagements, including guest lectures around the world, international symposia and TEDx conferences.
Public International Law
Dr Thiago Alves Pinto, Lecturer and Course Convenor, Public International Law
thiago.alvespinto@conted.ox.ac.uk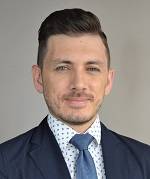 Thiago Alves Pinto holds an LLB (Hons.) from Centro Universitário Curitiba (Brazil), a master's degree in International Human Rights Law from Åbo Akademi University (Finland), and a  DPhil in Law from the University of Oxford. He is currently a Departmental Lecturer in Legal Studies and Diplomatic Studies and the Director of Studies in Religion and Theology at the   Department for Continuing Education, University of Oxford. He has taught at the University of Oxford, the University of Oslo, the Federal University of Uberlandia (Brazil), and Bauchi State University (Nigeria). Thiago has also participated in human rights   research at the Bonavero Institute of Human Rights (University of Oxford) and the Oslo Coalition on Freedom of Religion or Belief (University of Oslo) and continues to be associated with   both institutes. He is also a fellow of Kellogg College. Thiago has also been actively involved with NGOs, Think Tanks, and national and international organisations, having worked with the UN Special Rapporteur on Freedom of Religion or Belief, UNESCO, the International Organization for Migration, the Parliament of the United Kingdom, and Chatham House. In 2022, he was appointed a member of the ODIHR Panel of Experts on Freedom of Religion or Belief for the OSCE.
Tsvetelina van Benthem, Lecturer, Public International Law
tsvetelina.vanbenthem@merton.ox.ac.uk
Tsvetelina van Benthem is a researcher at the Oxford Institute for Ethics, Law and Armed Conflict (ELAC) and Merton College. Tsvetelina is a generalist international lawyer, with a specific interest in the areas of human rights law, international humanitarian law, international criminal law and the regulation of emerging technologies. At ELAC, Tsvetelina works on the Oxford Process on International Law Protections in Cyberspace. Her DPhil, funded by the James Upcher Memorial Scholarship, focuses on unintended engagements in armed conflict. Tsvetelina holds law degrees from Sofia University 'St Kliment Ohridski' (LL.M) and the University of Oxford (MJur, Distinction, and MPhil). She was a Merton Lawyers' Scholar during her MJur, was awarded the Planethood Foundation Prize for the best paper in International Criminal Law and a Merton College prize for overall exam performance. Her paper 'The Shape of Trauma: Mental Harm and Armed Conflict' (2022) was awarded an honourable mention by the European Society of International Law.   Tsvetelina has taught International law for the Oxford Law Faculty, the Stanford in Oxford Program, and the Department for Continuing Education. Tsvetelina co-convenes the Oxford Transitional Justice Research Group and is the President of the Bulgarian-registered Centre for International Law 'Erga Omnes'.
Academic Literacy
Samuel McIlroy, Tutor, Academic Literacy

Sam McIlroy is Head of Academic English at the University Language Centre. Sam specialises in English for Academic Purposes and academic literacies. He has a BA (Hons) in Social and Political Sciences from the University of Cambridge, an MA in Latin American Cultural Studies from the University of Manchester, an MA in Applied Linguistics (distinction) from the University of Nottingham, and a Diploma in Spanish from the Open University.
Sam has extensive experience working and teaching in a diverse range of countries, such as Spain, Turkey, China, Kazakhstan, and Colombia. His expertise spans various educational contexts, frequently involving transnational projects within universities. As an English for Academic Purposes practitioner, Sam has a particular interest in developing learners' academic writing and has designed many courses and curricula in this area. His scholarship interests focus on genre pedagogies, task based learning and teaching, and discourse analysis.
English Language
Jon Hird, Tutor, English Language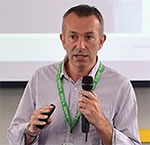 Jon Hird is an ELT professional based in Oxford, UK, where he divides his time between teaching at the University of Oxford, teacher training and writing ELT materials. Jon has also previously taught in Paris, France and for a short time in Skopje, North Macedonia and has delivered training sessions and been a conference speaker in around 30 countries. Jon has a particular interest in grammar, academic and professional English. His publications include "Oxford EAP", "Oxford Learner's Pocket Verbs and Tenses" as well as components of a number of course book series and other grammar and ELT resource material.  Jon has a BSc, PGCE, MA TESOL (distinction) and DipTEFLA. In his free time, Jon plays the drums.
Administration Team
Adina Henson, Assistant Course Manager
Adina Henson is a graduate of Meredith College, NC, and Emmanuel College, GA, in the United States, and holds degrees in both Religion and Music. She has worked in the University of Oxford since 1999 (when her husband came to do a DPhil), in the areas of departmental administration, research facilitation, human resources, and student administration. Her interests include classical singing, travel, and theatre. Adina joined the Diplomatic Studies Programme as Assistant Course Manager in June 2023.
Joe O'Connell,
 Course Administrator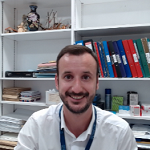 Joe O'Connell graduated from Roehampton University in 2012 where he studied Classical Civilisation. He went on to work in the Travel and Tourism industry taking a year out in 2015 to travel to New Zealand, Australia and South East Asia. His interests include food, travel, history and music. He joined the Diplomatic Studies Programme as Course Administrator in September 2022.

MSt in Diplomatic Studies
A full-time graduate programme of mixed academic and vocational study of diplomacy and related subjects, with study tours in the UK and Europe. For early-to-mid career diplomats.