Online course brings training to eco-professionals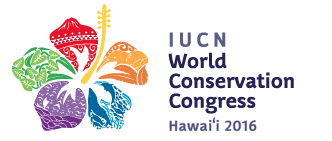 Dr Jocelyne Hughes, Programme Director in Ecological Survey Techniques and Tutor on the Field Techniques for Surveying Vegetation module, will be delivering a 5-week online Postgraduate training course in Field Techniques for Surveying Vegetation for delegates of the International Union for the Conservation of Nature (IUCN).
Held once every four years, the IUCN World Conservation Congress brings together several thousand leaders and decision-makers from government, civil society, indigenous peoples, business, and academia, with the goal of conserving the environment and harnessing the solutions nature offers to global challenges.
The theme of the 2016 congress is 'Planet at the Crossroads'.
The online course will be delivered online in July and August to delegates prior to the conference, which takes place in September 2016, In Hawai'i.
The course enables students to gain the knowledge and skills necessary to conduct effective field surveys of vegetation, and is ideal for professional ecological consultants, environmental managers and rangers, research and postgraduate students, and volunteers that are seeking flexible, part-time study combined with expert training.
The course can be taken from anywhere in the world and is international in its use of case studies and examples.
Dr Hughes will give a joint talk at the conference with IUCN's Geoffroy Mauvais on the advantages of online course delivery for training conservation practitioners and those wanting to change career. It will focus on the value of flexible, online teaching for full-time professionals as well as looking at how online courses can successfully create a vibrant and engaged global community.
For those not attending the conference, Field Techniques for Surveying Vegetation is offered regularly by the Department. The next in September.