Jenny Diski: A Celebration

University of Oxford Symposium
A two-day conference celebrating writer Jenny Diski
*In light of the developments with COVID-19 this conference was moved online and took place 12-13 April 2021. Recordings from this conference are available to watch online on the Oxford Centre for Life-Writing website*
Convened by Dr Ben Grant, Departmental Lecturer in English Literature, with Keynote Speaker Blake Morrison
Jenny Diski sadly died in 2016, and the time is right for a celebration of her work. Diski wrote in many genres, from novels and short stories, to memoirs, travel narratives, and books on human-animal relationships and the 1960s. She was also a prolific reviewer, who contributed regularly to the London Review of Books. Diski herself, though, refused to classify her writings: 'Something about the distinction between being a fiction and a non-fiction writer distresses me', she declared, 'So I think of myself as a writer. Period'. And it is as a writer, first and foremost, that Diski is appreciated by her many admirers. No reader of hers can fail to be dazzled by her style, or struck by her formal playfulness and innovation.
Yet, perhaps owing to her refusal to be confined by boundaries, Diski has tended to slip under the radar, or between the gaps, in academic discussions. This symposium seeks to bring her to the fore by recognising that it is precisely her difference from what we might expect that makes her so exciting, and by drawing together the many aspects of her work. How, for instance, does Diski extend our understanding of life writing, autofiction, and travel literature? How does she explore the individual mind and social institutions? Is it right to think of her as a Jewish writer, and how does Jewishness figure in her work? What do we make of her provocative interrogations of gender and sexuality? It is hoped that by addressing questions such as these, with a close attention to literary form, this celebration of her work will help to place Diski where she belongs: as one of the most important writers of our time. Period.
This event is supported by the Oxford Centre for Life-Writing, the Faculty of English Language and Literature, and Kellogg College.
When
Monday 12 April 2021, 11.50am-4.30pm (UK time)
Tuesday 13 April 2021, 1-5pm (UK time)
Where
This free event is hosted by Kellogg College and will take place online. To book your place, and to learn more about the event, please visit the Eventbrite booking page: Jenny Diski: A Celebration
A Zoom link will be emailed to participants on the morning of each session.
Booking deadline: 6pm, Sunday 11 April 2021
Cost
Free, booking required.
Questions?
Please contact researchsupport@conted.ox.ac.uk
Convener: Dr Ben Grant
Dr Ben Grant is a Departmental Lecturer in English Literature. He teaches on the Foundation Certificate in English Literature, and contributes to the Weekly Class and Day School programmes. He was awarded a BA from the Open University, and an MA and PhD in Postcolonial Studies from the University of Kent, where he taught English Literature before coming to Oxford.
Top image: used with permisson from Ian Patterson.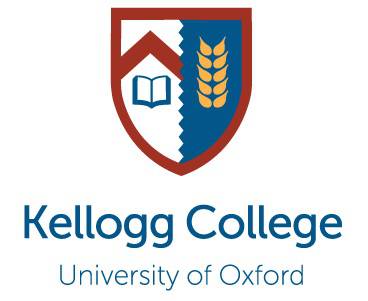 To Register
This conference is hosted by Kellogg College and will take place online. The conference is free of charge but registration is required. To book your place, and to learn more about the event, please visit the Eventbrite booking page: Jenny Diski: A Celebration