Doctoral research seminars
These informal seminars are designed to give doctoral students an opportunity to share their research in a supportive environment, with their student peers and interested academic colleagues. In particular, we hope that some programme directors and supervisors will also be able to attend.
Each seminar will last approximately an hour and a half, and will be chaired by a member of OUDCE staff. It is envisaged that two or three students will speak for 20 minutes each, to be followed by questions, and then a group discussion. A wine reception will follow, to provide an opportunity for extended conversation in a more sociable atmosphere. Students who are interested in speaking should discuss this in the first instance with their supervisors, and then notify gradschool@conted.ox.ac.uk who will co-ordinate the events.
The next seminar will be held on Friday 16 October 2020, as part of the Michaelmas Term Graduate School training week, at 12pm. To register, please visit the seminar page.
Speakers:
Peter Collins: Ethical Decision-Making in an Extreme Crisis
Kate Waters: 'Mongrel Hamlets': Charlotte Cushman and the female Hamlet, 1847-1861
Abstracts
Peter Collins: Ethical Decision-Making in an Extreme Crisis
This ongoing research into how senior leaders make decisions that incorporate ethics during an extreme crisis finds that leaders do so to an extent and in a manner not anticipated in either the ethics or crisis literatures. Moreover, the leaders researched draw on ethics in an integrated manner combining normative approaches with the insights from behavioural ethics in regulating the decision-making process. That said, engaging in ethical decision-making comes at high cost especially in confronting invidious choices such as rationing in a health system. Drawing on ethics also offers an opportunity for leaders to make radical choices in the way they lead their organisations during the Covid period. Given that extreme crises present the very conditions that the ethics literature states leads to decision-making with unethical outcomes, the second part of the research is now focusing on a case study in a large hospital and health system where the pressure from the pandemic has arguably been at its most intense.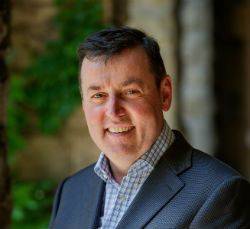 Kate Waters - 'Mongrel Hamlets': Charlotte Cushman and the female Hamlet, 1847-1861
The American actress Charlotte Cushman (1816-1876) first played Hamlet in London in 1847 and would continue to play it on her return to the United States in 1851 and 1861. Whilst renowned for her male roles generally, in particular playing Romeo opposite her sister Susan Cushman as Juliet during the 1840s, it is her role as Hamlet which appears to have particularly divided critics. Her choice of the iconic role of Hamlet stoked anxieties about the blurring of traditional gender roles, which reflected the debate more widely seen in questions of women's rights at the time. Cushman's portrayal also fed into a changing perception of the character of Hamlet in the mid-nineteenth century, which sought to imbue the character with more 'feminine' characteristics (as defined in that period). Cushman's own involvement in female circles advocating for better educational and professional opportunities for women, such as her relationship with Matilda Mary Hays (1820-1897) (one of the early editors of the English Women's Journal), provides a further link between Cushman's performance in the role of Hamlet and contemporary gender debates. This paper will consider this reaction to Cushman's Hamlet in the context of such debates on women's role during the period. It will link this to other interpretations of the character of Hamlet during the mid-nineteenth century.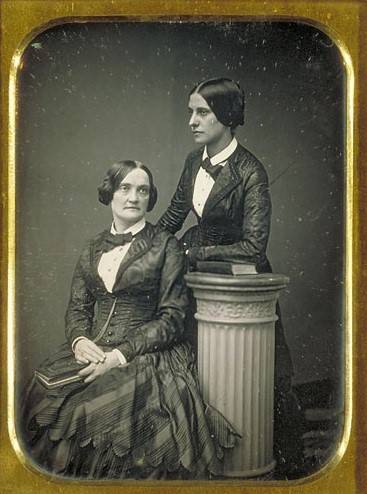 'Charlotte Cushman and Matilda Hays', Southworth & Hawes, c.1858, Daguerrotype, 23.1 x 31.1 cm, Harvard Theatre Collection
Biographies
Peter Collins is a D. Phil candidate in the field of ethics. Since 2009 he has directed the Vincent Fairfax Fellowship in Ethics and been the Director since 2017 of the Australian National Centre for Ethical Leadership. Previously Peter was a McKinsey consultant, a ministerial adviser to two Australian Cabinet Ministers and a Jesuit priest. He is the Chair of the Human Research Ethics Committee at the WEHI, Australia's largest scientific and medical research institute, conducts investigations on behalf of the anti-corruption commission IBACC and is part of various ethics committees including with police. Peter consults regularly with organisations around ethical issues. Peter completed his joint Masters at Oxford and HEC Paris in 2017 and his two undergraduates degrees were in politics, history and theology. In Michaelmas term 2018, Peter commenced doctoral research, now focused on ethical decision-making in an extreme crisis.
Kathryn Waters is a DPhil Literature & Arts student at Kellogg College, Oxford. She is researching women's appropriation of Shakespeare's female roles in the period 1850-1870. Her particular focus is on the works of Anna Jameson and Mary Cowden Clarke and their connection to feminine circles of the time engaged in numerous aspects of the 'Woman Question'. Prior to the DPhil Literature & Arts, Kathryn completed an MSt Literature & Arts with the Department of Continuing Education and her dissertation considered the changing interpretation of Lady Macbeth in the nineteenth century from an interdisciplinary perspective.